Occoquan

Printer-friendly version

Send by email

PDF version
ShareThis
December 5
Saturday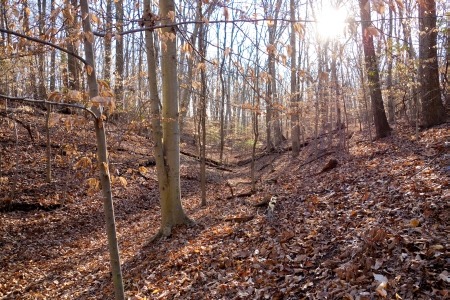 For our penultimate event of the calendar year, we're returning to Occoquan Regional Park, where you'll find a combination of fast, open woods along with recreational fields (and some thick vegetation if you wander off course). Saturday is forecast to be sunny with a high of 51 degrees, and since Thursday and Friday are also sunny, a lot of the wet areas should have had a chance to dry out.
Sid Sachs has created white, yellow and orange courses reasonably typical of classic QOC courses. The intermediate (Orange) and advanced Beige, Brown and Green courses do not share controls or legs while the Red and Blue courses are combinations of those courses. Full course notes and details are posted below.
Event timing is our standard: register any time between 10:45 - 1:15, start any time between 11 - 1:30, and make sure to be back and to have downloaded by 3pm.
Registration for the event is at Shelter 4, closer to the river than the shelter we often use. The Start/Finish area are reasonably close to the Shelter; nearby parking is limited and will likely be full before most competitors arrive so plan on parking in the large pave parking lot near the boat launch. There's a convenient trail heading South from that parking area to our registration area at Shelter 4.
While there is no online pre-registration for this event, if you will be bringing a large group (youth or otherwise), please contact Event Director Mark Becker so that we can coordinate pre-registration for your group; the group registration and waiver form is part of the information on our Group Leaders page.
As a final note, both the US Military Academy (West Point, aka "Army") and the US Naval Academy (Annapolis, aka "Navy") will be sending teams to compete against each other in what might be a fun prelude to the following weekend's Army-Navy football game.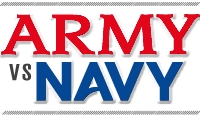 These young men and women are the future leaders of our nation's military, and some are likely to become Navy SEALs and Army Green Berets in years to come. Hats off to these cadets and midshipmen - and to their interest in orienteering!
Additional information:

Detour Warning: Lorton/Furnace Road west of I-95 is closed to thru traffic due to construction. Don't trust your GPS if it says to exit I-95 at exit 163 to get to the park. Better directions are below.
Dogs are welcome, but please keep them on a leash at all times.
Full restroom facilities will be available a short walk away from our registration area.
There are no entrance or parking fees at this venue.
GPS watches will be available for loan from Jon Torrance for those who wish to track their routes.
Have any questions? Just use our handy Contact Us form.
Location

Occoquan Regional Park, Shelter 4 Parking Area, Lorton, VA (Classic)

Registration
No advance registration required. Just show up and have fun!
Start Times
You may start your course at any time between 11 - 1:30, and make sure to be back and to have downloaded by 3pm.
Schedule
Saturday, December 5

| | |
| --- | --- |
| 11:00 am - 3:00 pm | Classic: |

Volunteers
Location Details

Classic
Occoquan Regional Park
Shelter 4 Parking Area
Lorton, VA
Google Map

Take exit 160B off of I-95 onto Route 123 north, follow 123 north 1.5 miles to park entrance on right. As as alternative, from exit 163 make a left at the new traffic light onto Workhouse Road, and then go left at the next two traffic lights.

Be aware that I-95 heading south after ~11am on Saturday mornings is when the express lanes reverse, usually causing a back up starting at Route 123; avoid using I-95 between exits 160 - 163 on a weekend afternoon if you can.

Course Details
Classic

| | | | |
| --- | --- | --- | --- |
| Course Name | Length (km) | Climb (m) | No. Controls |
| White | 2.5 | 30 | 14 |
| Yellow | 2.7 | 95 | 12 |
| Orange | 4.1 | 150 | 12 |
| Beige | 3.4 | 120 | 9 |
| Brown | 4.5 | 175 | 10 |
| Green | 5.6 | 210 | 13 |
| Red | 7.1 | 210 | 19 |
| Blue | 9.1 | 230 | 23 |

Course Notes
Classic

The start/finish area is now close to our registration area (near the water/river).

For advanced orienteers, there are 5 courses: Beige, Brown, Green, Red and Blue. All are at 1:7500 scale, with 5m contours. NOTE: To minimize the visual confusion, the Red and Blue courses have both been split so that the first half of the course is on the Front side of the paper, and the second half is on the Back.

An intermediate/orange course orienteer doing the 4km course will visit some of the advanced controls. However, instead of having the collecting feature after passing the control, it will be before it. The Orange course map is also 1:7500 scale with 5m contours.

There are two beginner courses: White, and, Yellow. Both beginner course maps are printed at 1:5000 scale, with 5m contours. Be aware that trails in the woods are somewhat covered with leaves and can be difficult to follow on the ground but are well marked on trees.

The two white courses will most likely be printed on the same map. If you are doing orienteering for the first time, do the 1.5km white course followed by the second white course, or, the yellow course.

Entry Fees
Individual Entries

Note: juniors = under 21

| | | | | |
| --- | --- | --- | --- | --- |
| | Club Member, adult | Club Member, junior | Non-Member, adult | Non-Member, junior |
| Epunch Owner | $5 | $5 | $10 | $5 |
| Epunch Borrower | $10 | $5 | $15 | $10 |

Team or Group Entries

Participants are welcome to compete together as a single team entry. Teams containing one or more nonmembers are charged the nonmember individual rate. Teams containing one or more adults are charged the adult individual rate. For teams to receive member or junior rates, all members of the team must be members or juniors, respectively. Each extra team map beyond the first is an additional $2. Individuals or teams desiring to compete on a second course can do so for a reduced fee of $2/map.

Important Notes

At the event, we can only accept payment in cash or check; online, you may use a credit card or PayPal account.
You may become a member at the event or by joining online via this webpage (which also explains the member benefits). Membership is completely optional.
Most of our events use an 'epunch' timing chip for electronic timing. Individuals or groups without their own epunch pay a higher entry fee (see above), which includes the loan of an epunch for that event. Loaned epunches that are lost incur a $40 replacement fee. Epunches (also known as SI-cards or finger sticks) are usually available for sale at each event as described here.
Compasses are available at no charge, but if lost incur a $15 replacement fee.
Please provide collateral (driver's license or car keys) when borrowing a compass or epunch.
For additional safety, whistles are available for sale at $1/each.
Free beginner instruction is always available - just ask at the registration table.