Greenbelt

Printer-friendly version

Send by email

PDF version
ShareThis
February 12
Sunday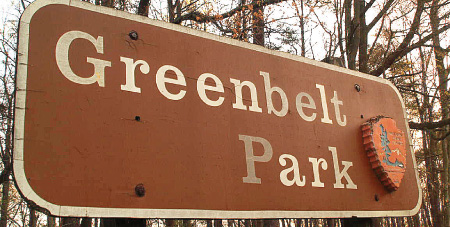 QOC's first February meet will be held Sunday, Feb. 12 at Greenbelt National Park, MD. A full set of seven courses will be offered, courtesy of course designer Tom Nolan.
Update: We're pleased to announce that pre-registration using our friendly Registration Form is available for use, so sign up now! Registration will close Saturday at 9 11pm. Runners who'd like to try orienteering on a white, yellow (beginner) or orange (intermediate) course and who have been emailed a discount coupon should have it handy when registering online.
We will be offering day-of registration, but in an unusual way - with drive-through payment! If you have pre-registered AND PAID, just drive right in and park at the Sweetgum parking area (unless a volunteer tells you it's already full). However, if you did not pay online, you will need to go first to the Capitol Cadillac area on Capitol Drive, immediately across from the Greenbelt park entrance. Pay and register there, keeping your receipt with you to take into the park. Head to the Holly Picnic area (overflow) parking lot as directed, and then bring your receipt to the registration area. Click here for the overview map.
Registration will be from 10:45am to 1:15pm. Everyone must be out of the woods and back at the registration/finish area by 3:00pm, which is when we will begin picking up the controls.
Any youth or large groups attending, please contact the Event Director so that we can coordinate pre-registration for your group; the group registration and waiver form is part of the information on our Group Leaders page.
Additional information:

Dogs are welcome, so long as they are on a leash at all times.
We do have access to full restroom facilities.
There are no entrance fees to this park, and parking is also free.
Ted Good will conduct an Advanced Training workshop at 10:30. Topic: Proper Running Form.
Ted's Recommended Training Activity for Greenbelt: Practice having no hesitations. Run with confidence within the control circle.
Have any questions? Just use our Contact Us form and fire away.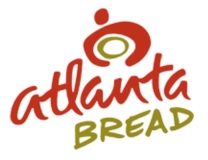 Post-Race MeetUp Special!
Atlanta Bread Company is offering all orienteers your choice of a
free
cookie, bagel or cupcake with your order of $5 or more this Sunday afternoon. Located (
here
) just a mile due west on Greenbelt Rd from our event, their
menu
offers sandwiches, beverages, and of course plenty of breads and pastries (plus free WiFi). Just mention
QOC
or
Quantico Orienteering
to get your free snack. It's a fine place to hang out and discuss your routes, so bring your map in with you!
Location

Greenbelt National Park, Sweetgum Parking, Greenbelt, MD (Classic Orienteering)

Registration
Pre-registration recommended! Click here for our Registration Form. Registration will close at 9 11pm Saturday 2/11. See details about day-of registration in text above.
Start Times
You may start your course at any time during the start window listed below for your event.
Schedule
Sunday, February 12

| | |
| --- | --- |
| 10:45 am - 1:15 pm | Classic Orienteering: Registration open |
| 11:00 am - 1:30 pm | Classic Orienteering: Start anytime during this time range |
| 3:00 pm | Classic Orienteering: Courses close - all runners to be out of the woods |

Volunteers
Location Details

Classic Orienteering, Classic Orienteering, Classic Orienteering
Greenbelt National Park
Sweetgum Parking
Greenbelt, MD
Google Map

From the I-495 Beltway (which is also I-95 in this section): Take Exit 23 Route 201 Kenilworth Avenue South (toward Bladensburg). You will soon see the sign for Route 193 Greenbelt Road; veer right to take Route 193 East, and take the left onto Greenbelt Road . (Greenbelt Road is Route 193 and passes over Route 201) The park entrance is a quarter mile further on the right hand side of Greenbelt Road, across from TGI Fridays restaurant and a Marriott Courtyard hotel. Follow the orienteering signs to the parking area (Sweetgum or nearby, depending on which has space).

Course Details
Classic Orienteering

| | | | |
| --- | --- | --- | --- |
| Course Name | Length (km) | Climb (m) | No. Controls |
| White | 2.1 | 45 | 7 |
| Yellow | 2.8 | 75 | 10 |
| Orange | 3.7 | 90 | 10 |
| Brown | 4.4 | 155 | 12 |
| Green | 5.5 | 180 | 15 |
| Red | 6.6 | 185 | 15 |
| Blue | 8.1 | 230 | 15 |

Course Notes
Classic Orienteering

For an explanation of the course color-coding system, please refer to Your First Event.

Entry Fees
Individual Entries

Non-Member: $10/adult, $6/junior (under 21 years old)

Member: $6/adult, $4/junior (under 21 years old)

Team or Group Entries

Participants are welcome to compete together as a single team entry. Teams containing one or more nonmembers are charged the nonmember individual rate. Teams containing one or more adults are charged the adult individual rate. For teams to receive member or junior rates, all members of the team must be members or juniors, respectively. Each extra team map beyond the first is an additional $4. Individuals or teams desiring to compete on a second course can do so for a reduced fee of $4/map.

Important Notes

At the event, we can only accept payment in cash or check; online, you may use a credit card or PayPal account.
Most of our events use electronic timing. We will provide you with an electronic timing chip (aka e-stick, finger dibber, or SI-card) for free if you don't own one. Loaned e-sticks that are lost incur a $40 replacement fee.
Compasses are available at no charge, but if lost incur a $15 replacement fee.
Please provide collateral (driver's license or car keys) when borrowing a compass or e-punch.
For additional safety, whistles are available for sale at $1/each.
Free beginner instruction is always available - just ask at the registration table.