Jug Bay

Printer-friendly version

Send by email

PDF version
ShareThis
June 6
Sunday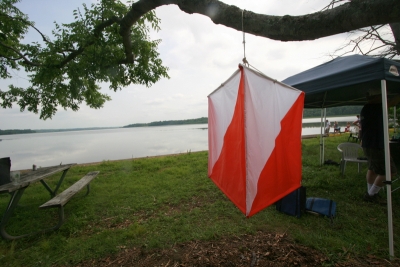 Pre-registration is required and will open on Monday, May 31 at 6pm and will close at 6pm June 5.

There will be no day-of registration.
Welcome back to Jug Bay Wetlands Sanctuary for 45th annual Chase, the second-longest continually running annual non-championship Orienteering race in the United States.
The Chase returns once again celebrating QOC's successful 2020-2021 September - June season.
With widespread successful vaccinations and state and local relaxations on COVID risk reduction protocols we look forward to having an almost-normal Chase event.
The event will center on a Mass Start at 11:00 AM. This is an hour earlier than our usual Mass Start. Starts will be allowed as early as 10 AM, for those not comfortable with the Mass Start format – and of course, starts will be allowed after the Mass Start until 1:30 PM.
This event is free to all registered QOC members. Non-members can register at standard QOC member rates.
Newcomers are welcome and courses will be suited for all levels from beginner to advanced.
Sorry, dogs are not allowed at Jug Bay, for their sake and the sake of numerous traps and food caches used in ongoing studies by the University of Maryland and the Smithsonian.
Schedule of Events
9:30 AM – Early start check in and map issue opens.
10:00 AM – Courses open for early starts
10:30 AM – Early Starts end.
10:45 AM – Map Issue and Pre-Race Brief
11:00 AM - Mass Start for The Chase
11:15 AM – Courses open for late starts
1:30 PM – Last Start
3:00 PM – Courses Close / Control Pickup begins
So here's how the event will run, at least in theory:
We've been asked to repeat this, so here goes: No pets are allowed in the park. No exceptions.
Convenient parking is a bit limited so carpooling, where appropriate, is encouraged
Parking Update: the majority of our parking will be in a new area. Instead of the area near the caretaker's house, most vehicles will park near the northern barn, located just west of River Farm Road's turn to the Southwest near the north end of the fenced community garden. Carpooling is still encouraged.
Note that if you're arriving after 10 AM, be alert for runners on the entrance road.
Please don't wait until the last moment to show up since everyone needs to check in with the e-punch team well in advance of the mass start.
The size of start teams (groups of individuals orienteering together with one e-punch) on a course must be no more than four (4) individuals (juniors and adults combined).
There is no planned, on-site beginner instruction, but beginners are encouraged to watch relevant videos such as this one created by QOC's instructional guru David Onkst.
Water will not be provided on the courses, but will be available at the start and finish.
What's different this year?
After the loss of most early 2020 events and the
COVID risk reduction
protocols used throughout the 2020-2021 season, it seems appropriate to take advantage of the recent relaxations and have a mostly normal event. However, some traditional Chase elements won't happen at Jug Bay this year. These include:
No Potluck. No Picnic. No Party.
Although we are not having the open potluck and party, the picnic tables at our event will be open for personal use.
No Annual General Meeting. Look for an event in the Fall.
No elections. Look for future updates.
Option to avoid the Mass Start by starting early or later.
No beginner instruction.
We've gotten some questions on
mask requirements
, so here are the answers:
QOC is holding this event in accordance with the health orders of the State of Maryland and Anne Arundel County.
Within those orders, the situations where masks remain required are pretty limited.
This outdoor event is free from a requirement to wear masks.
Those who are not yet vaccinated are encouraged to wear masks in outdoor settings where social distancing is not possible.
We will have some personal protective equipment supplies on hand, if needed.
Detailed course notes are provided below.
Event Overview
Everyone on a given course does their loops in the same order.
Maps will be handed out at the starting line; don't look at the squiggly brown lines until the start is announced.
You will need to have a cup filled with your "race beverage" of choice in hand; we'll have water and beer (adults only).
The mass start will take place at 11 AM.
When the race starts, empty your cup (into you), throw it with style to the ground, turn over and look at your map (that means turn the map over, not, turn your body over), and figure out where to go. Or, just follow someone and hope for the best. Every orienteer does that now and then, so why not here and now?
In contrast to most orienteering races, following someone is OK in this race… if you dare. Hint: see also the Course Setter's notes below.
After finding your controls in the correct order, you'll wind up back at the starting area.
Punch the Quaffing Zone Entry control as you enter the beverage area
After that, quaff another cup of your beverage of choice
And punch the Quaffing Zone exit control before heading out for your next loop.
The finish of each loop is near the start triangle of the next loop, but all loops start and finish in the same place. The start is just up the hill from the finish. Repeat this process until you've completed all your required loops.
Time stops after you've quaffed the last drop from your beverage of choice AND have punched the finish control.
Have any questions? Feel free to reach out to our
Event Director
or for general questions, just use our
Contact Us
form.
Location

Jug Bay, Caretaker's House Area, Bristol, MD (Classic)

Registration
Advance pre-registration (with payment) will be required via this link. For this event, registration will open at 6 PM on Monday, May 31, and will close no later than 6 PM on Saturday June 05 (the night before the event).
Who's registered? Check by clicking here. Sorting by column is possible too - just click on the column name.

Start Times
Participants will register in advance for one of three start options: Early, Mass Start, Late.

The Early and Late options will avoid the Mass Start.

Schedule
Sunday, June 6

| | |
| --- | --- |
| 11:00 am - 3:00 pm | Classic: |

Volunteers
Location Details

Classic
Jug Bay
Caretaker's House Area
Bristol, MD
Google Map

From the MD. Rt. 4 Capital Beltway exit, head south/east on Rt. 4 for 8 miles (where you cross over U.S. Rt. 301), then 3 more miles south (into Anne Arundel County) on Rt. 4 to the "Plummer Lane" exit. Ignore all "Jug Bay Wetlands Sanctuary" signs and continue on Plummer Lane (which becomes Pindell Rd.) for 2.0 miles, making a hard right turn at 5 mailboxes. Take the paved "River Farm" road for a mile though the O' map terrain; after the road become dirt, look for parking in the field a bit before the house by Jug Bay.

Course Details
Classic

| | | | |
| --- | --- | --- | --- |
| Course Name | Length (km) | Climb (m) | No. Controls |
| White | 2.2 | 50 | 8 |
| Yellow | 3.3 | 70 | 9 |
| Orange | 4.4 | 90 | 14 |
| Beige | 3.2 | 85 | 8 |
| Brown | 4.7 | 105 | 14 |
| Green | 5.9 | 115 | 18 |
| Red | 8.7 | 185 | 26 |

Course Notes
Classic

Red / Long Advanced has three loops and one map change.
Green / Medium Advanced has two loops and one map change.
Brown / Short Advanced has two loops and one map change.
Beige / Tiny Advanced has only one loop and no map change
Orange / Intermediate has two loops and one map change.
Yellow / Advanced Beginner has two loops and one map change.
White / Beginner has two loops and one map change.

The jug bay wetlands area is familiar to many club members, distinguishable by sections of flat terrain separated by marshy ravines, all connected by a network of trails. Advanced courses will have few technical parts with controls in close proximity… often taking advantage of the interesting and abundant earth features. Runners are encouraged to verify control codes in these areas and near the finish area due to the concentration of controls.

All courses will have at least two loops, and all advanced courses will share the first loop and at least the start of the second … so follow if you can!

With low elevation demands and many opportunities to reorient/relocate yourself runners are encouraged to try a longer than usual course. As an incentive, runners who complete the three loops (long advanced) will get to experience the still relatively new, southern end of the map which is somewhat distinct with its open woodland and lush, green ground covering. Beginner courses are on the long side mainly to accommodate the loop structure of the event but very flat.

The map was updated recently and has held up quite well in terms of the different green and blue areas/features. As of a week ago the woods were open and fast, but areas of dense undergrowth do exist. The main challenge remains crossing the multiple ravines and wetlands (or not crossing them) ... the key being to pick your crossing points based on manageable inclines and (relatively) dry areas. There are usually plenty of brush and trees to help pull up or guide you down. Leaf fall can be heavy and slippery on the slopes in places - spikes recommended.

The seasonal lakes had mostly dried-up but are distinguishable by the blackish ground and open areas - easier to cross if needed. Recent rains may have changed this... look for updated notes or a briefing on the meet day. Relatively few thorns have been found in setting – so shorts are a possibility, especially if the weather is warm. However, long socks or gators are recommended as grasses can be high, sometimes sharp, and, as expected, ticks have been spotted.

The cicadas are very loud (making for a surreal orienteering experience!) but seem to be off somewhere high in the canopy doing their thing.

Entry Fees
This Event Has Special Pricing - See Details Above Individual Entries

Note: juniors = under 21

| | | | | |
| --- | --- | --- | --- | --- |
| | Club Member, adult | Club Member, junior | Non-Member, adult | Non-Member, junior |
| | $10 | $5 | $20 | $5 |

Group Entries

Participants are welcome to orienteer together as a group (up to the maximum for that event; usually 4). Each member of a group is charged their individual rate as shown above, up to a group total of $30 (maximum), and each receives a map. A group receives one epunch. Individuals or groups desiring to compete on a second course after completing their first can do so for a reduced fee of $2/map subject to approval at the event by the Event Director.

Important Notes

If you wish to become a QOC member you should join online in advance via this webpage (which also explains the member benefits). Membership is completely optional.
Most of our events use an 'epunch' timing chip for electronic timing. Individuals or groups without their own epunch will be loaned one for that event. Loaned epunches that are lost incur a $40 replacement fee. Epunches (also known as SI-cards or finger sticks) can be purchased from online vendors as described here.
Former QOC members who have let their membership lapse pay non-member fees.
Compasses are available at no charge, but if lost incur a $15 replacement fee.
Please provide collateral (such as car keys) when borrowing a compass or epunch.
Free beginner instruction is always available - just ask at the registration table. While COVID-19 policies are in effect, please check out instructional videos online such as those mentioned above in lieu of in-person/at-event instruction.