Wheaton

Printer-friendly version

Send by email

PDF version
ShareThis
January 24
Sunday
Update as of Jan. 19: Registration will open Wednesday, Jan. 20 at noon - the permit has come through!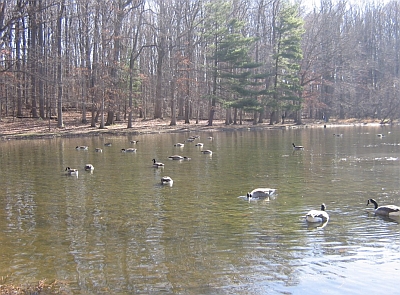 Welcome back to Wheaton Regional Park! We will be offering a full set of fun and challenging courses, courtesy of course designer Michael Dickey. Course notes and stats for all 7 courses are now posted below including new information (about MapRun - see below).
Unlike most past visits to Wheaton Regional, we will NOT be meeting at the miniature train station off of Shorefield Rd. Check-In and Map Pick Up will be in the area of the old open-air ice rink and dog park located near the Orebaugh Ave. entrance off of Arcola Ave. There is limited parking near the dog park, but you will find ample parking in the area near the new ice rink, ball fields and tennis courts just to the south of the dog park area. It is a short walk from there to the check-in area. PLEASE BE CAREFUL TO OBEY ALL PARKING RESTRICTIONS. IF THERE IS A SIGN INDICATING THAT PARKING IS RESERVED FOR ANY OTHER PURPOSE SUCH AS THE TENNIS BUBBLE FOR EXAMPLE, THEY MEAN IT, AND WILL TICKET OFFENDING VEHICLES ACCORDINGLY. As usual, everyone must be out of the woods and back at the registration/finish area by 3:00pm when we will begin picking up the controls.
QOC's COVID risk reduction protocols, as also enumerated here, are in effect. Please read these guidelines carefully, particularly keeping in mind the need for participants to bring their own water for all their hydration needs before, during, and after their runs/walks.
NEW: Try GPS Orienteering at Wheaton! In addition to the in-person event, and thanks to course setter Michael Dickey, we'll be offering the opportunity to test the MapRun GPS Orienteering app in parallel with the Wheaton event this Sunday.
Our goal for these test courses is to determine if GPS Orienteering is appropriate for situations where QOC in-person events have not been approved, despite the club's COVID Risk Reduction Policies.
We've been exploring test cases of the app since November. So far feedback has been positive, and although there is a learning curve - the app seems straightforward, and is available for Android and iOS devices.
Depending on your level of interest in MapRun details:
The MapRun site is a valuable source of information - and has links to the Google Play Store and Apple App Store. See http://maprunners.weebly.com/
To see how to set up the app in detail watch this webinar from the British Orienteering Federation (BOF) introducing MapRun: https://www.youtube.com/watch?v=a8cA1GPaTKg&feature=youtu.be
Garmin Watch Option:There is an option to upload the courses to a sufficiently modern Garmin watch and an app that can run on those watches. There has been some success by our testers with this, so greater exploration is encouraged, if you have one of the watches. See: http://maprunners.weebly.com/maprung.html for more insight.
The Wheaton event will enable more testing, so please consider downloading the app and letting it run on your phone while you run the course normally. If we have enough testers, we'll try to look at the MapRun results in Tuesday evening's planned course review after Sidney Sach's discussion.
Any youth or large groups attending, although you will be pre-registering online, please contact the Event Director of your plans and numbers for his awareness.
Other points:
PROPERLY WORN MASKS ARE REQUIRED at all times when near registration, epunch areas or other concentrations of participants or others.
Maintain social distancing at all times especially in the designated lines for check-in, e-punch registration, start and e-punch download.
Water will not be provided in accordance with QOC COVID-19 risk reduction policies. Please plan for your own hydration needs before, during, and after your run/walk.
We encourage everyone to download and use any or even all of the DC, Maryland and Virginia COVID exposure notification apps.
Pets are permitted in the park but must be on leash at all times.
Port-a-johns will be on site.
The size of start teams (groups of individuals orienteering together with one e-punch) on a course must be no more than four (4) individuals (juniors and adults combined).
There is no planned, on-site beginner instruction, but beginners are encouraged to watch relevant videos such as this one created by QOC's instructional guru David Onkst
Location

Wheaton Regional Park, Dog Park, Wheaton, MD (Classic)

Registration
Advance pre-registration (with payment) is required via this link. NOTE: this event is now SOLD OUT, but if we receive cancellations before ~5pm Saturday, we will release them. For this event, registration will open at noon on Wed., Jan. 20, and will close no later than 6pm on Saturday Jan. 23 (the night before the event).
Who's registered? Check by clicking here. Sorting by column is possible too - just click on the column name.
Start Times
Participants will register in advance for a specified 15 or 45 minute check-in window (including map pick-up), starting at 9:45am until the final window from 12:30-1:15pm. Each window will be limited to 15 or 45 "starts" (solo individuals or groups).
Schedule
Sunday, January 24

| | |
| --- | --- |
| 10:00 am - 3:00 pm | Classic: |

Volunteers
Location Details

Classic
Wheaton Regional Park
Dog Park
Wheaton, MD
Google Map

From I-495 exit 31, take Georgia Ave north 2.5 miles then turn right (east) on Arcola Ave; in 0.8 mi turn left on Orebaugh Ave. and follow the road into the park. Continue past the baseball fields and the ice rink to the parking lot near the end of the road by the dog park area.

Course Details
Classic

| | | | |
| --- | --- | --- | --- |
| Course Name | Length (km) | Climb (m) | No. Controls |
| White | 2.8 | 40 | 11 |
| Yellow | 3.8 | 85 | 12 |
| Orange | 5.3 | 125 | 14 |
| Brown | 4.4 | 125 | 11 |
| Green | 5.8 | 165 | 14 |
| Red | 7.2 | 180 | 16 |
| Blue | 8.4 | 195 | 17 |

Course Notes
Classic

Wheaton is a relatively small and easy park, and courses are not long, so this would be a good event to run up a level.
The map has been updated with some trail changes, out of bounds areas, and some additional rootstocks, but there are likely some new rootstocks that are not mapped. In general mapped vegetation areas are reliable, but many areas of the park that are still mapped as open are greening some with spreading wineberry vines. Not as nasty as greenbriar, but worth having good leg protection for.

Entry Fees
Individual Entries

Note: juniors = under 21

| | | | | |
| --- | --- | --- | --- | --- |
| | Club Member, adult | Club Member, junior | Non-Member, adult | Non-Member, junior |
| | $10 | $5 | $20 | $5 |

Group Entries

Participants are welcome to orienteer together as a group (up to the maximum for that event; usually 4). Each member of a group is charged their individual rate as shown above, up to a group total of $30 (maximum), and each receives a map. A group receives one epunch. Individuals or groups desiring to compete on a second course after completing their first can do so for a reduced fee of $2/map subject to approval at the event by the Event Director.

Important Notes

If you wish to become a QOC member you should join online in advance via this webpage (which also explains the member benefits). Membership is completely optional.
Most of our events use an 'epunch' timing chip for electronic timing. Individuals or groups without their own epunch will be loaned one for that event. Loaned epunches that are lost incur a $40 replacement fee. Epunches (also known as SI-cards or finger sticks) can be purchased from online vendors as described here.
Former QOC members who have let their membership lapse pay non-member fees.
Compasses are available at no charge, but if lost incur a $15 replacement fee.
Please provide collateral (such as car keys) when borrowing a compass or epunch.
Free beginner instruction is always available - just ask at the registration table. While COVID-19 policies are in effect, please check out instructional videos online such as those mentioned above in lieu of in-person/at-event instruction.