Little Bennett

Printer-friendly version

Send by email

PDF version
ShareThis
March 4
Sunday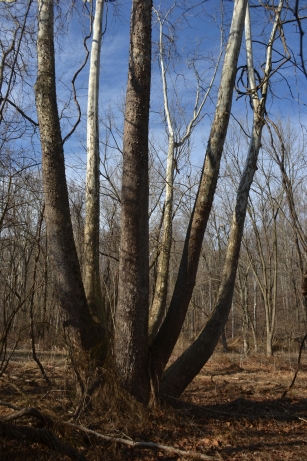 Welcome to our orienteering event at Little Bennett Park (near Clarksburg, MD). A full+ set of 8 courses will be available (2 beginner, 1 intermediate, and 5 advanced; details below), thanks to course setter Sam Listwak, along with free beginner instruction as usual. Event timing will be standard: check-in at the event any time between 10:45am - 1:15pm, start any time between 11 - 1:30, and be back no later than 3pm.
Any youth or large groups attending, please contact the Meet Director so that we can coordinate pre-registration for your group; the group registration and waiver form is part of the information on our Group Leaders page.
Additional notes:

Dogs on leash are welcome.
Map scale and additional course details are posted below.
Location

Little Bennett Regional Park, Prescott Rd Parking Area, Clarksburg, MD (Classic)

Registration
No advance registration required. Just show up and have fun!
Start Times
You may start your course at any time during the start window listed below for your event.
Schedule
Sunday, March 4

| | |
| --- | --- |
| 11:00 am - 3:00 pm | Classic: |

Volunteers
Location Details

Classic
Little Bennett Regional Park
Prescott Rd Parking Area
Clarksburg, MD
Google Map

Take I-270 to Rt.121, exiting east/north towards Clarksburg (not Boyds); make sure to stay on Rt 121 (Clarksburg Rd) soon after exiting. In ~4.2 miles, turn left at Lewisdale Rd, then after 0.7 miles, turn left onto Prescott Rd and continue 0.8 miles to the large field on the left.

Course Details
Classic

| | | | |
| --- | --- | --- | --- |
| Course Name | Length (km) | Climb (m) | No. Controls |
| White | 1.9 | 30 | 10 |
| Yellow | 2.8 | 50 | 10 |
| Orange | 4.1 | 130 | 13 |
| Beige | 2.2 | 60 | 8 |
| Brown | 3.8 | 100 | 11 |
| Green | 6.4 | 150 | 14 |
| Red | 7.9 | 265 | 19 |
| Blue | 9.8 | 300 | 22 |

Course Notes
Classic

Some general notes concerning the terrain in this portion of Little Bennett Park. The woods tend to have more areas of, let's say, challenging vegetation than the areas of the park we have used in the past for our meets. A word to the wise, avoid the areas marked dark green at all costs. The courses have been designed to give the runner trail options to avoid these areas. Hence, the preponderance of obvious trail runs on many of the courses. Good news for all you speedsters coming to the meet, you'll get more than your share of chances to flat out run. But beware, some of the trails tend to be a bit rocky and muddy. There are several large fields that runners will traverse on their courses. The ones mapped as open are as advertised, the ones marked as rough open may contain briars mixed in with the tall grass that usually constitute the vegetation in these fields. Therefore, wear appropriate clothing to protect yourself. Generally, the edges of these fields contain less briars than the middle of the fields. There may be several minor stream crossings on your course and depending on precipitation prior to the meet, the stream levels may be higher than usual, so be prepared to get your feet wet. This does not apply to either the White or Yellow courses, which have no minor stream crossings. All crossings of Little Bennett Creek (the major steam in this area of the park) on all courses will be facilitated by a bridge.

Now, notes on specific courses.

White: Controls are on the trail or just off the trail. A brief encounter with some briars in a field is possible.

Yellow: A brief encounter with some briars in a field is possible. No minor stream crossings, but you will cross Little Bennett creek at two bridges.

Orange: A brief encounter with some briars in a field is possible, make certain you wear appropriate clothing. The field in question will be marked on the map with green slash over the rough open symbol. There is useable mowed path through that field clearly marked on the map once you transverse the rough open terrain.

Beige and Brown: A bit more trail running than I wanted for these courses, but it beats nasty vegetation. Brown, you'll probably get your feet wet.

Green, Red and Blue: You get to experience the more open portions of the park, probably get your feet wet and have some long, obvious trail runs avoiding nasty vegetation.

Have fun one and all and enjoy.

Entry Fees
Individual Entries

Note: juniors = under 21

| | | | | |
| --- | --- | --- | --- | --- |
| | Club Member, adult | Club Member, junior | Non-Member, adult | Non-Member, junior |
| Epunch Owner | $5 | $5 | $10 | $5 |
| Epunch Borrower | $10 | $5 | $15 | $10 |

Team or Group Entries

Participants are welcome to compete together as a single team entry. Teams containing one or more nonmembers are charged the nonmember individual rate. Teams containing one or more adults are charged the adult individual rate. For teams to receive member or junior rates, all members of the team must be members or juniors, respectively. Each extra team map beyond the first is an additional $2. Individuals or teams desiring to compete on a second course can do so for a reduced fee of $2/map.

Important Notes

If you wish to become a QOC member you should join online in advance via this webpage (which also explains the member benefits). Membership is completely optional.
Most of our events use an 'epunch' timing chip for electronic timing. Individuals or groups without their own epunch pay a higher entry fee (see above), which includes the loan of an epunch for that event. Loaned epunches that are lost incur a $40 replacement fee. Epunches (also known as SI-cards or finger sticks) are usually available for sale at each event as described here.
Former QOC members who have let their membership lapse pay non-member fees.
Compasses are available at no charge, but if lost incur a $15 replacement fee.
Please provide collateral (driver's license or car keys) when borrowing a compass or epunch.
For additional safety, whistles are available for sale at $1/each.
Free beginner instruction is always available - just ask at the registration table.