Patuxent

Printer-friendly version

Send by email

PDF version
ShareThis
October 7
Sunday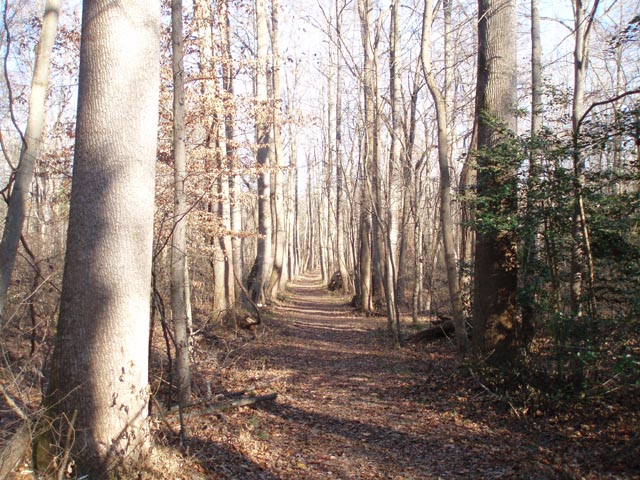 Welcome to one of our most favorite, least steep parks! Our course setter Craig Shelden has prepared a full range of courses from White (Beginner) to Blue (Advanced) and every other color course in between that QOC normally has available as well as long and short "contours-only" training courses. Register at the event anytime between 10:45am - 1:15pm, start any time between 11 - 1:30, and be back at the finish no later than 3pm. Water, snacks, restrooms, and all the other usual amenities will also be available.
New to orienteering? We will hold beginner clinics continuously during the event; just tell the friendly folks at registration if you'd like to be in one and they'll take care of you. Also, make sure to check out our Your First Event and For Beginners webpages, and if they don't answer any question you have, just use our Contact Us form and ask away!
Leaders of any youth groups or large groups: please contact Meet Director Dave Levine so that we can coordinate pre-registration for your group; the group registration and waiver form is part of the information on our Group Leaders page.
Special Notes for this event:
Start and Finish will be near the registration area at the Pavilion.
All maps will be at a scale of 1:10,000.
Dogs are welcome but must be on leash at all times.
Location

Patuxent River Park, Barn parking area, Upper Marlboro, MD (Classic)

Registration
No advance registration required. Just show up and have fun!
Start Times
Start any time between the specified times (usually 11am - 1:30pm).
Schedule
Sunday, October 7

| | |
| --- | --- |
| 11:00 am - 3:00 pm | Classic: |

Volunteers
Location Details

Classic
Patuxent River Park
Barn parking area
Upper Marlboro, MD
Google Map

From the MD. Rt. 4 Capital Beltway exit, head south/east on Rt. 4 for 3 miles. Exit onto Woodyard Rd (Rt. 223) south. Immediately turn left at the light onto Osbourne Rd. After 3 miles you'll reach a traffic light and a junction with US Rt. 301. Turn left on 301 then immediately turn right at the next light onto Croom Rd. (Rt. 382). Signs for Patuxent River Park begin at this turn. After 3.5 miles, turn left on Croom Airport Road and continue for 2 miles to the park entrance, passing the junction with Duvall Rd. on the way. At the park entrance, continue straight towards the Group Camp Area (do not turn left towards the park's visitor center). Turn right onto the driveway leading to a barn and picnic pavilion when you reach a large field on the right hand side of the road. The parking, registration, start and finish areas are shown below on the arena map.

Alternatively, from the Capital Beltway (I-495), take Exit 11A, (Pennsylvania Ave), Route 4 east for 8 miles. Take Route 301 south for 1.7 miles. Turn left on Croom Station Road and continue for 1.6 miles. Turn left on Croom Road (Route 382) and proceed for 1.5 miles. Turn left on Croom Airport Road and proceed to the park entrance as described above.

From the junction of Route 50 and Route 301, take Route 301 south for 15 miles. Turn left onto Croom Station Road and go 3.5 miles before turning left again onto Croom Airport Road. Follow it to the park entrance and proceed as described above.

Course Details
Classic

| | | | |
| --- | --- | --- | --- |
| Course Name | Length (km) | Climb (m) | No. Controls |
| Long Training | 5.6 | 90 | 10 |
| Short Training | 3.8 | 90 | 10 |
| White | 2.7 | 10 | 9 |
| Yellow | 3.8 | 35 | 11 |
| Orange | 5.2 | 100 | 15 |
| Brown | 4.7 | 175 | 11 |
| Green | 6.7 | 190 | 11 |
| Red | 8 | 230 | 18 |
| Blue | 9.5 | 295 | 18 |

Course Notes
Classic

These notes reflect a complete update based on site surveys and control vetting.

The map continues to hold up pretty well. As a consequence of holding this event in early fall, indistinct trails may have some leaves covering portions – and – visibility will be less than we might enjoy in a late fall or early winter event. Creeks often have sheer, deep sides of about 3 – 5 feet. They're not deep enough to require a contour, but they are deep enough to warrant crossing caution. As usual, linear marshes and gullies may have water present depending on recent rainfall.

Site Comments:
These points are likely to be of interest for most participants.

Water Levels. The control sites were streamered shortly after the recent week of rain, so as one might expect, every low point was filled to the brim with water and the ground was saturated. After this week of relatively dry weather, and observed during the final portion of site vetting, most park-wide water concerns have abated. However, advanced course runners should expect to get their feet wet.
Beaver Activity. Green, Red and Blue courses pass through the Western portion of the park. As you enter wet areas, and areas adjacent to water features, please be alert for beaver activity, especially for the relatively sharp stumps of small trees. The activity is pretty fresh, and one beaver was observed during course vetting.
Indistinct Trails. The map has aged pretty well, but do not assume an indistinct trail continues very far beyond any point where you are confident you're on it. This will be particularly relevant for Orange and Contours-Only runners since those courses use much of the same terrain.
Deadfalls. Recent weather has not been kind to many of the trees near trails in the park. Several fresh deadfalls were observed during course vetting, many across trails. None seemed sufficiently significant to really slow anyone down, but they are present, and should not be surprises.
Unmapped Tree Stand. Orange, Brown, Red, and Blue courses use the foot of a tree stand in the south portion of the park. During course vetting, another tree stand (unmapped) was found relatively close to the one used as a control. Both are older wooden structures that look like ladder rungs nailed to the trees.
Other Orienteering Control Bags. Bob Turbyfill's Zero-to-Orange Instructional Course is planned for this weekend. The control bags used for that course have manual control punches. The control bags used for the QOC event have electronic punch boxes and no manual control punches. There should be minimal opportunity for confusion, but don't be surprised by the appearance of other controls in the park.
Water Controls. Some courses may seem to have a shortage of refreshment points / water controls based solely on control descriptions. However, four water sites have been placed at areas where relatively high orienteer traffic is expected, so look for those on your maps.

Classic Course Comments:
White should be a straight forward course, giving our beginners an interesting route to follow and allowing them to get comfortable with Orienteering. See notes for Yellow below.

Yellow provides a few more route choices, but remains pretty straight forward. Yellow is also sufficiently different from the White course that early White finishers might want to give it try.

Orange is intended to provide opportunities for route planning, collecting features, as well as catching features to help keep everyone mostly on track. Unless really aggressive, most Orange runners should be able to use bridges for stream and large marsh crossings. See site notes regarding indistinct trails. All Orange controls are located south of Croom Airport Road, the main road entering the park from the west. See Contours-Only comments below.

The Advanced courses try to use as much of the park as feasible.

Contours-Only Course Comments:
The Contours-Only courses are derived from the Maryland State LIDAR site based on 2014 LIDAR collections. Although a bit noisy, the automatically developed contours matched the existing map pretty well – they were certainly close enough that I had no qualms about using them for training courses at this event.

My goal was to enable those for whom Pax River Park is old hat to give it a try in a new light.

Due to the large stream and marsh features in the contours-only area, I added the three bridges with stream snippets most likely to be useful for these courses, especially for those orienteers whose first instinct is to not plunge headlong into the first marsh that presents itself along the course.

Within each control circle I've reviewed the available data and attempted to accurately portray the features within and near the circle.

Make no mistake: these are contours-only maps, not terrain feature, not trail, not vegetation, and not water feature maps. No kidding, contours-only.

The Contours-Only courses use much of the Orange course terrain and some of its controls, so Orange participants might want to consider trying one of the contours-only courses to get a different perspective on that part of the park.

Bragging rights go to those who can find the contour differences between the older map and the contours-only. There are a few, but their impact should be minimal.

Entry Fees
Individual Entries

Note: juniors = under 21

| | | | | |
| --- | --- | --- | --- | --- |
| | Club Member, adult | Club Member, junior | Non-Member, adult | Non-Member, junior |
| Epunch Owner | $5 | $5 | $10 | $5 |
| Epunch Borrower | $10 | $5 | $15 | $10 |

Team or Group Entries

Participants are welcome to compete together as a single team entry. Teams containing one or more nonmembers are charged the nonmember individual rate. Teams containing one or more adults are charged the adult individual rate. For teams to receive member or junior rates, all members of the team must be members or juniors, respectively. Each extra team map beyond the first is an additional $2. Individuals or teams desiring to compete on a second course can do so for a reduced fee of $2/map.

Important Notes

If you wish to become a QOC member you should join online in advance via this webpage (which also explains the member benefits). Membership is completely optional.
Most of our events use an 'epunch' timing chip for electronic timing. Individuals or groups without their own epunch pay a higher entry fee (see above), which includes the loan of an epunch for that event. Loaned epunches that are lost incur a $40 replacement fee. Epunches (also known as SI-cards or finger sticks) can be purchased from online vendors as described here.
Former QOC members who have let their membership lapse pay non-member fees.
Compasses are available at no charge, but if lost incur a $15 replacement fee.
Please provide collateral (driver's license or car keys) when borrowing a compass or epunch.
For additional safety, whistles are available for sale at $1/each.
Free beginner instruction is always available - just ask at the registration table.