Lake Needwood

Printer-friendly version

Send by email

PDF version
ShareThis
March 13
Sunday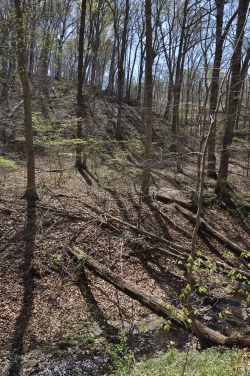 Yes! All systems are a go for our Lake Needwood event and we are looking forward to seeing you - but make sure you've set all your clocks forward an hour.
Welcome to this year's last QOC event in March! This will also be our fifth event ever at Lake Needwood, and it will feature a full slate of beginner through advanced courses. Course lengths and course setter comments aren now posted; note the warning below regarding children on the orange course.
Daylight Savings Time Reminder! While this event's timing may standard - register between 10:45 - 1:15, start between 11 - 1:30 and be back before 3 - what's not so standard is that you will need sure to set all clocks ahead 1 hour Saturday evening. Don't show up late!
As with all QOC events, we will have free newcomer instruction at this event. A QOC member will show you how to read a map, teach you how to use a compass with your map and give you hints on how to navigate your choice of course. Besides that, just wear a smile and the clothes you would for a hike or run in a local park. Bring a compass, if you have one, or borrow one at the event. And dogs (on leash) are welcome at Lake Needwood too. Driving directions are below; we will be in Shelter C (just up from A).
Special Training! An advanced training session on route choices will be conducted by this event's course setter, veteran member Mihai Sirbu, starting at 1:30.
Any youth or large groups attending, please contact the Event Director so that we can coordinate pre-registration for your group; the group registration and waiver form is part of the information on our Group Leaders page.
Nearby attractions include:
Scenic Lake Needwood itself - for a panoramic photo by mapper Nadim Ahmed of part of the lake, click here
Park map - a Rock Creek Regional Park trail map with plenty of amenities can be found here, and a brochure here
A Go Ape treetop adventure course is also in this park.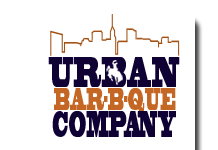 Post-Race MeetUp: It's a deal for us at this favorite spot - all appetizers are half-price and beers are $1 off (meaning, Happy Hour prices) - when you head to this family friendly restaurant after orienteering. Urban BBQ is located at 5566 Norbeck Rd, in the shopping center just east of the Rock Creek overpass; driving directions from our event are here.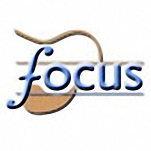 And How About a Show Later? Focus, an organization promoting folk and acoustic music in the DC area, has a nearby concert starting at 7:30pm, featuring 80's legend Marshall Crenshaw and local musician Harris Amster. Tickets are $18 in advance or $20 at the door; full details are here.
Location

Lake Needwood, Circle Parking Area, Derwood, MD (Classic)

Registration
No advance registration required. Just show up and have fun!
Start Times
You may start your course at any time during the start window listed below for your event. Rememember to set all clocks forward 1 hour on Saturday night.
Schedule
Sunday, March 13

| | |
| --- | --- |
| 11:00 am - 3:00 pm | Classic: |

Volunteers
Location Details

Classic
Lake Needwood
Circle Parking Area
Derwood, MD
Google Map

Get to Avery Rd from either Norbeck Rd (Rt 28) or Muncaster Mill Rd (Rt 115). From Avery Rd, turn onto Needwood Lake Dr, go 0.3 miles, then turn left on Beach Dr. The first right then leads to Needwood Lake Circle, and by continuing to follow QOC signs you should be led to the pavilion/shelter in use for the event, most likely towards the S end of the lake.

Course Details
Classic

| | | | |
| --- | --- | --- | --- |
| Course Name | Length (km) | Climb (m) | No. Controls |
| White | 2.1 | 60 | 7 |
| Yellow | 2.7 | 70 | 9 |
| Orange | 3.6 | 125 | 9 |
| Beige | 2.6 | 80 | 5 |
| Brown | 3.3 | 90 | 8 |
| Green | 5.5 | 175 | 13 |
| Red | 6.5 | 175 | 12 |
| Blue | 8.4 | 275 | 17 |

Course Notes
Classic

The woods are clear, open, and a pleasure to navigate. Rare thorns are around a couple of controls. Advanced controls will be hung low. Map scale will be 1:5000 for white, yellow and beige, and 1:10000 for all other courses.

A big stream runs through the middle of the map. Please do not wade. (I know YOU can do it, but just don't... ). The courses gently nudge you towards bridges - and there are quite a few available.

There are two high-speed roads going through the advanced courses and one is near the orange course. If you are on the main Rock Creek trail, the cars will let you cross; otherwise they have right of way. Please pay a lot of attention when crossing, and do not use the roads as a route choice (bridges exempted).

Orange Course Warning: Part of one orange course leg is along a short section of road (bridge) that needs to be traversed on the left side facing traffic, and is unsuitable for younger/unaccompanied children.

Mapped rootstocks are old, usually about 1m or less in size. There are fresh and big rootstocks, in general NOT on the map.

The special symbol (black circle) is a utility cover. These are not used for controls. A black circle with a dot inside is a man-made pile of rocks (cairn), which is used on some courses.

The contours are 20ft, so hills are steeper than they seem. Climb is high on the advanced courses, so do not move up unless you are ready for some hills.

Entry Fees
Individual Entries

Note: juniors = under 21

| | | | | |
| --- | --- | --- | --- | --- |
| | Club Member, adult | Club Member, junior | Non-Member, adult | Non-Member, junior |
| Epunch Owner | $5 | $5 | $10 | $5 |
| Epunch Borrower | $10 | $5 | $15 | $10 |

Team or Group Entries

Participants are welcome to compete together as a single team entry. Teams containing one or more nonmembers are charged the nonmember individual rate. Teams containing one or more adults are charged the adult individual rate. For teams to receive member or junior rates, all members of the team must be members or juniors, respectively. Each extra team map beyond the first is an additional $2. Individuals or teams desiring to compete on a second course can do so for a reduced fee of $2/map.

Important Notes

At the event, we can only accept payment in cash or check; online, you may use a credit card or PayPal account.
If you have access to a smartphone, you may become a member at the event by joining online via this webpage (which also explains the member benefits). Membership is completely optional. If you wish to join or renew, we strongly recommend joining (or renewing) online before the event rather than at it to save time and because it's easier.
Most of our events use an 'epunch' timing chip for electronic timing. Individuals or groups without their own epunch pay a higher entry fee (see above), which includes the loan of an epunch for that event. Loaned epunches that are lost incur a $40 replacement fee. Epunches (also known as SI-cards or finger sticks) are usually available for sale at each event as described here.
Former QOC members who have let their membership lapse pay non-member fees.
Compasses are available at no charge, but if lost incur a $15 replacement fee.
Please provide collateral (driver's license or car keys) when borrowing a compass or epunch.
For additional safety, whistles are available for sale at $1/each.
Free beginner instruction is always available - just ask at the registration table.