Manassas

Printer-friendly version

Send by email

PDF version
ShareThis
April 4
Saturday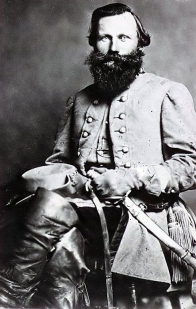 QOC invites you to the historic Stuart's Hill section of Manassas National Battlefield Park once again! Stuart's Hill terrain is more open, with large fields rare for our venues but also with woods of all degrees of runnability.
Course stats for the full set of (classic) courses are now posted below, along with detailed course setter comments. For those of you thinking of moving up a level, this is probably a good event to go for it, since the park is fairly flat and constrained, so you may enjoy running on a c course that is a bit longer than your usual.
Youth groups or other large groups planning to attend this event: Please contact Event Director James Chaplin directly so that we can coordinate pre-registration for your group; the group registration and waiver form is part of the information on our Group Leaders page.
Nearby Attraction: The park's Henry Hill Visitor Center, located at 6511 Sudley Road, Manassas, VA, will be open from 8:30am - 5pm, and your park fee (for orienteering) covers admission. This museum has both static and dynamic displays, plus a 45 minute movie ('Manassas: End of Innocence') focusing on the Civil War battles that took place here, including over the terrain covered by our orienteering courses.
Directions: Take I-66 to Exit 47 in Manassas. Go South on Sudley Road (route 234). After a short distance, turn right onto Balls Ford Road (route 621). Proceed ~2 miles, then turn right onto Groveton Road (route 622). Go North ~1 mile to the picnic area entrance on the left. Google map link is below (in Location Details).
Please note the following about this park:
A $3 per person (over 15 years old) park entrance fee should be deposited in the "iron ranger" park collection boxes located quite close to our registration area.
Climbing on cannons and monuments is not allowed.
Pets must be kept on a leash.
Hunting for relics is strictly forbidden.
Map scale and sizes will be posted closer to the event date.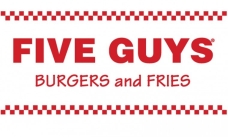 Post-Race MeetUp: We like this Manassas location for their burger & fries but especially because it's roomy and has plenty of free peanuts. It's located in the shopping/cinema area just northwest of the I-66 exit at Sudley Rd; driving directions from our event are here.
Location

Manassas National Battlefield Park, Stuart's Hill, Manassas, VA (Classic)

Registration
No advance registration required. Just show up and have fun!
Start Times
Start anytime between 11 - 1:30, and be back to download no later than 3pm.
Schedule
Saturday, April 4

| | |
| --- | --- |
| 11:00 am - 3:00 pm | Classic: |

Volunteers
Location Details

Classic
Manassas National Battlefield Park
Stuart's Hill
Manassas, VA
Google Map

Take I-66 to Exit 47 in Manassas. Go South on Sudley Road (route 234). After a short distance, turn right onto Balls Ford Road (route 621). Proceed ~2 miles, then turn right onto Groveton Road (route 622). Go North ~1 mile to the picnic area entrance on the left.

Course Details
Classic

| | | | |
| --- | --- | --- | --- |
| Course Name | Length (km) | Climb (m) | No. Controls |
| White | 1.9 | 20 | 7 |
| Yellow | 2.5 | 20 | 9 |
| Orange | 3.2 | 25 | 9 |
| Brown | 4.4 | 35 | 7 |
| Green | 6.2 | 60 | 11 |
| Red | 8.8 | 85 | 14 |
| Blue | 10.2 | 95 | 15 |

Course Notes
Classic

As always, this venue has only low hills and little climb. Participants on all courses should be aware that a few ticks have started enjoying the Spring weather too, so just remember to check for the little buggers.
Except fopr White and Yellow, all courses have to deal with quite extensive deadfall areas (vertical, green lines), that may involve navigating through a fight. The area in the center of the map, shown in light, solid green, present only a visible barrier - the ground is moss-covered and very fast (it's like a Ski-Slalom course around small diameter cedars).
Surrounding the parking area are large mowed meadows, shown in yellow (open) on the map (the dry grass was bailed, stored in huge rows on-site, and sold or used in the Park's horse stables). The White and Yellow courses don't go beyond that.
Further away (Orange course and longer), the meadows are NOT mowed and covered with quite high (up to 6 feet), dead but still standing grass (only). They are indicated with the "rough open" symbol. Another type of meadow is overgrown with small trees and bushes, but still discernible as a former meadow (in a few years, these areas will be "real" woods). The map shows this with the "light yellow area with white dots" symbol.
The "black circle" symbol indicates either Park Benches or Historical Markers. The "black x" illustrates rusting farm machinery or other human junk. Rootstocks are shown with a "green x" (mostly), or a "brown dot". A short line in a magenta color is a gate at the edge of the mapped region and of the National Park boundary.
You will get wet feet, even without stream crossings. Due to the area's shallow rock and clay soil, water from rain or the recent snow melt, tends to stay. In other words, there is standing water everywhere; sometimes it just looks dry. So, rubber boots might be great, if only you could run in them!

Entry Fees
Individual Entries

Note: juniors = under 21

| | | | | |
| --- | --- | --- | --- | --- |
| | Club Member, adult | Club Member, junior | Non-Member, adult | Non-Member, junior |
| Epunch Owner | $5 | $5 | $10 | $5 |
| Epunch Borrower | $10 | $5 | $15 | $10 |

Team or Group Entries

Participants are welcome to compete together as a single team entry. Teams containing one or more nonmembers are charged the nonmember individual rate. Teams containing one or more adults are charged the adult individual rate. For teams to receive member or junior rates, all members of the team must be members or juniors, respectively. Each extra team map beyond the first is an additional $2. Individuals or teams desiring to compete on a second course can do so for a reduced fee of $2/map.

Important Notes

At the event, we can only accept payment in cash or check; online, you may use a credit card or PayPal account.
You may become a member at the event or by joining online via this webpage (which also explains the member benefits). Membership is completely optional.
Most of our events use an 'epunch' timing chip for electronic timing. Individuals or groups without their own epunch pay a higher entry fee (see above), which includes the loan of an epunch for that event. Loaned epunches that are lost incur a $40 replacement fee. Epunches (also known as SI-cards or finger sticks) are usually available for sale at each event as described here.
Compasses are available at no charge, but if lost incur a $15 replacement fee.
Please provide collateral (driver's license or car keys) when borrowing a compass or epunch.
For additional safety, whistles are available for sale at $1/each.
Free beginner instruction is always available - just ask at the registration table.