Patapsco Valley State Park, MD

Printer-friendly version

Send by email

PDF version
ShareThis
March 30
Sunday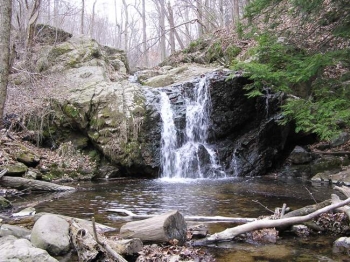 New Map Time, thanks to mapper (and course setter) Ted Good! This event will use new sections of the Patapsco Valley State Park (Hilton areas and areas west), although red & blue course orienteers at the 2012 Glen Artney event and certain summer series events have used parts of the new map previously. The map is typical ridge/valley terrain found in Patapsco Valley State Park (similar to Avalon/Orange Grove), with steep hillsides going down to the streams, an extensive trail network, and small rocks scattered about. The full set of courses (white through blue) will be available, and course stats are posted below along with map notes.
Youth groups or other large groups planning to attend this event: Please contact Event Director Jan Merka directly so that we can coordinate pre-registration for your group; the group registration and waiver form is part of the information on our Group Leaders page.
A few additional notes:

Because of the high amount of climb, this is not a good day to move up to a more difficult course.
This part of the park is used heavily by mountain bikers. Be alert for them. Most courses go through the Hilton Picnic and camping/cabin areas. Try not to disturb other park patrons.
Dogs are welcome and must be leashed.
There are no text control descriptions printed on the map. Get separate text copies from registration.
All courses will cross at least one road. The road is the entrance to the Hilton area so it does have some traffic on it. The blue course also crosses South Hill Top Road. Pay attention when crossing it.
The blue course map is split between the front and back of the corresponding paper.
Location

Patapsco Valley State Park, CCBC Catonsville, Catonsville, MD (Classic Orienteering)

Registration
No advance registration required. Just show up and have fun!
Start Times
Start your course at any time between 11 - 1:30 (and be done no later than 3pm).
Schedule
Sunday, March 30

| | |
| --- | --- |
| 11:00 am - 3:00 pm | Classic Orienteering: |

Volunteers
Location Details

Classic Orienteering
Patapsco Valley State Park
CCBC Catonsville
Catonsville, MD
Google Map

Take 95 to 195/166 west. Take this until the road ends at South Rolling Road (keep right or you will end up in the Park-n-Ride). Go right/North on South Rolling Road. South Rolling Road has speed cameras so pay attention to the posted speed limit. Take South Rolling road to Campus Drive (there is a stop light there). Go left on Campus Drive. Follow Campus Drive to the top of the hill where the road splits to make a loop around the campus; keep left at this split. Follow the road around to Lot 6. Registration will be towards the field.

Course Details
Classic Orienteering

| | | | |
| --- | --- | --- | --- |
| Course Name | Length (km) | Climb (m) | No. Controls |
| White | 2.9 | 70 | 11 |
| Yellow | 3 | 100 | 14 |
| Orange | 4.65 | 185 | 14 |
| Brown | 4.2 | 215 | 9 |
| Green | 5.6 | 225 | 10 |
| Red | 7.9 | 375 | 15 |
| Blue | 10.9 | 495 | 19 |

Course Notes
Classic Orienteering

All map scales will be 1:10,000. The woods are generally very open and very fast. There is very little green. There are some small areas of thorny bushes that aren't on the map but are easy to see and avoid. Slash on the map is almost always thorny. Light green is usually close together saplings.

There are many private areas along the edges of the park. These are marked out of bounds on the map with either the settlement (black lines) or dangerous areas (purple slash).

Root stocks are green Xs and are at least 2+ meters high when mapped. There may be some new ones since the area was mapped.

Most visible rock is mapped. The more grouped the rocks are, the larger they tends to be. Isolated rocks tend to be fairly small (0.5­­­-0.75 m). Some mapped rocks are wider than tall and since they don't stick up much are easy to miss.

Sewers/man holes are mapped as a circle with an S in them. These tend to look like a sloppy rock piles on the map.

There are lots of trails and many of the trails are heavily used by bicyclists. Trails under the powerline are hard to see on the map.

Good News Dept: No Poison Ivy! And no ticks have been seen on the mapper this year from this area.

As for the map: it's been a work in progress for 3 years; the majority of the map was updated in the last few months.

Entry Fees
Individual Entries

Note: juniors = under 21

| | | | | |
| --- | --- | --- | --- | --- |
| | Club Member, adult | Club Member, junior | Non-Member, adult | Non-Member, junior |
| Epunch Owner | $5 | $5 | $10 | $5 |
| Epunch Borrower | $10 | $5 | $15 | $10 |

Team or Group Entries

Participants are welcome to compete together as a single team entry. Teams containing one or more nonmembers are charged the nonmember individual rate. Teams containing one or more adults are charged the adult individual rate. For teams to receive member or junior rates, all members of the team must be members or juniors, respectively. Each extra team map beyond the first is an additional $2. Individuals or teams desiring to compete on a second course can do so for a reduced fee of $2/map.

Important Notes

At the event, we can only accept payment in cash or check; online, you may use a credit card or PayPal account.
You may become a member at the event or by joining online via this webpage (which also explains the member benefits). Membership is completely optional.
Most of our events use an 'epunch' timing chip for electronic timing. Individuals or groups without their own epunch pay a higher entry fee (see above), which includes the loan of an epunch for that event. Loaned epunches that are lost incur a $40 replacement fee. Epunches (also known as SI-cards or finger sticks) are usually available for sale at each event as described here.
Compasses are available at no charge, but if lost incur a $15 replacement fee.
Please provide collateral (driver's license or car keys) when borrowing a compass or epunch.
For additional safety, whistles are available for sale at $1/each.
Free beginner instruction is always available - just ask at the registration table.