Patapsco Avalon

Printer-friendly version

Send by email

PDF version
ShareThis
March 2
Sunday
This will be a classic event - but it will also include an extra long course of 15.6km (the UltraLong) requiring pre-registration.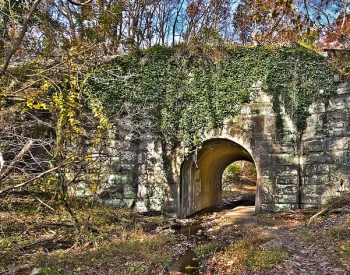 Update Pre-registration is now closed for the UltraLong; pre-registration is not needed though for the (classic) white through blue courses (details for all courses are now posted below courtesy of course setters Ryan & Mike Stasiowski).
A few additional notes:
BE CAREFUL crossing the park road. Getting to the start as well as to the finish requires crossing the park road, so pay attention!
We plan on having a grill going with at least some hot dogs (until we run out?), but feel free to bring your own BBQ-type food as well.
UltraLong participants: make sure to read the course notes below! Team members should register independently ($10/each) but indicate who will carry the epunch (the other team members not needing an epunch should just enter 999999 as their epunch number to avoid having to click the $5 rental box).
The list of registered UltraLong participants is here.
Dogs are allowed in this park and should be on a leash at all times.
Restrooms will be near the parking/registration area.
This section of Patapsco is pretty steep, so take that into account when choosing your course.
Registration is now closed for the UltraLong but you can email to have your name added to the waitlist in case of cancellations (which we do expect).
Have any questions? Just use our handy Contact Us form.
PhotoOp Time! Please welcome photographer Ty Long from NoFilm Photography who will be capturing some stills and videos from our event. Eisoptrophobes and scopophobes, you've been warned!
Training Time? Although it's not official yet, it's likely that QOC will be hosting the 2014 UltraLong Orienteering Championships late this Fall. Here's your chance to establish a training baseline!
As usual, youth groups and other large groups planning to attend this event should contact the Event Director well in advance so that we can coordinate pre-registration for your group; the group registration and waiver form is part of the information on our Group Leaders page.
Location

Patapsco Valley State Park, Avalon area, Elkridge, MD (Classic Orienteering)

Registration
Register at the event for white through blue courses. UltraLong registration closed Wed. 2/26 at midnight but you can email to have your name added to the waitlist as mentioned above.
Start Times
White through blue courses: start anytime between 11 - 1:30. UltraLong course participants: you must start between 9:30 - 10:30am.
Schedule
Sunday, March 2

| | |
| --- | --- |
| 9:00 am - 3:00 pm | Classic Orienteering: UltraLong Orienteering |
| 11:00 am - 3:00 pm | Classic Orienteering: White through Blue courses |

Volunteers
Location Details

Classic Orienteering, Classic Orienteering
Patapsco Valley State Park
Avalon area
Elkridge, MD
Google Map

From I-195 exit 3 in Elkridge MD, take US 1 South. Then take the first right, and very soon afterwards the first left into Patapsco State Park. Follow road to park entrance, pay park entrance fee ($2/vehicle in-state, $4/vehicle out-of-state), and then go left at the T intersection. The Avalon parking/registration area is just after the road curves to the right after crossing the river (near the large playground), and will be in one of the two pavilions.

Course Details
Classic Orienteering

| | | | |
| --- | --- | --- | --- |
| Course Name | Length (km) | Climb (m) | No. Controls |
| Long Advanced | 15.6 | 820 | 21 |
| White | 2.3 | 80 | 9 |
| Yellow | 3.5 | 115 | 10 |
| Orange | 4 | 120 | 8 |
| Brown | 4.7 | 150 | 11 |
| Green | 6.6 | 230 | 8 |
| Red | 7.7 | 330 | 12 |
| Blue | 10 | 430 | 15 |

Course Notes
Classic Orienteering

All courses will have a remote start. The route to the start triangle will be flagged. The start is part way up the hill, so some of the initial climb will be off the clock. White and yellow maps are at 1:7500 scale; all others are 1:10000. The UltraLong map is fairly large at 12 x 18 inches (all others are letter or legal size).

The White and Yellow courses will be able to follow some nice trails, with most of the climb at the start of the course.

The advanced courses have quite a bit of climb. The terrain, particularly on the eastern side near the road, is quite rugged. The woods are open and runnable, however.

For the UltraLong (listed as Long Advanced): Preregistration is required! Electronic punching will be in use. If you do not have your own e-punch, you may rent ($5) or purchase ($35) one when you register; a team only needs one though. The park opens at 9:00 a.m. Please try to arrive early and be ready to run at 9:30. We will start the runners on approximately 2 minute intervals. The start window for the UltraLong closes at 10:30. This is a long course with a lot of climb. You must be off the course by 3:00 p.m. We will start picking up controls at that time. If you are still in the woods at 3 p.m., you cannot count on any flags, markers, or water to remain on the course, and you should head back to the finish by the most convenient route you can find.

There are a few checkpoints on the UltraLong that will need VERY careful navigation to find. While not hidden, if you are off course by a bit, they may feel that way. There will be water on the course during the scheduled times, but it is recommended that UltraLong competitors carry some water of their own. Depending on the amount of time you think it will take you to complete 16k, you may also want to bring along some food.

Entry Fees
Individual Entries

Note: juniors = under 21

| | | | | |
| --- | --- | --- | --- | --- |
| | Club Member, adult | Club Member, junior | Non-Member, adult | Non-Member, junior |
| Epunch Owner | $5 | $5 | $10 | $5 |
| Epunch Borrower | $10 | $5 | $15 | $10 |

Team or Group Entries

Participants are welcome to compete together as a single team entry. Teams containing one or more nonmembers are charged the nonmember individual rate. Teams containing one or more adults are charged the adult individual rate. For teams to receive member or junior rates, all members of the team must be members or juniors, respectively. Each extra team map beyond the first is an additional $2. Individuals or teams desiring to compete on a second course can do so for a reduced fee of $2/map.

Important Notes

At the event, we can only accept payment in cash or check; online, you may use a credit card or PayPal account.
You may become a member at the event or by joining online via this webpage (which also explains the member benefits). Membership is completely optional.
Most of our events use an 'epunch' timing chip for electronic timing. Individuals or groups without their own epunch pay a higher entry fee (see above), which includes the loan of an epunch for that event. Loaned epunches that are lost incur a $40 replacement fee. Epunches (also known as SI-cards or finger sticks) are usually available for sale at each event as described here.
Compasses are available at no charge, but if lost incur a $15 replacement fee.
Please provide collateral (driver's license or car keys) when borrowing a compass or epunch.
For additional safety, whistles are available for sale at $1/each.
Free beginner instruction is always available - just ask at the registration table.