Fountainhead

Printer-friendly version

Send by email

PDF version
ShareThis
January 13
Sunday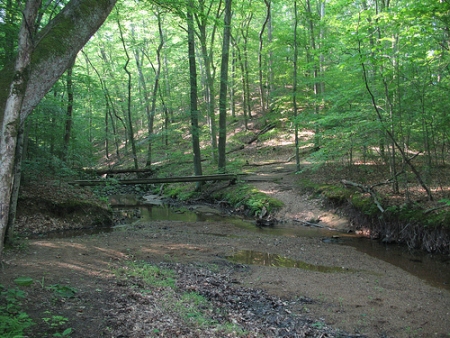 Come enjoy a full set of courses in this classic QOC terrain, courtesy of Course Setter (and Adventure Racer Extraordinaire) Victor Lin. The full range of courses from white (beginner) through blue (advanced) will be on offer. No preregistration is needed, and event timing will be as follows: registration will be open from 10:45am - 1:15pm, you can start anytime between 11am - 1:30pm, and everyone must be out of the woods by 3:00pm. The registration and start will be at the north end of the (main) parking lot..
As usual, youth groups and other large groups planning to attend this event should contact the Event Director in advance so that we can coordinate pre-registration for your group; the group registration and waiver form is part of the information on our Group Leaders page.
Additional information:
As long as it's dry enough, the nearby mountain bike course is expected to be open (weather dependent), so bring your bike and get a great ride before or after running an orienteering course. PDF map via this page. In case of rain, call the trail hotline at 703-250-9124 to check on status.
Carpooling is encouraged as a courtesy to other park users.
Dogs on leash are welcome.
GPS watch loaner program continues, for anyone interested in trying one out. See Jon Torrance at the event.
FYI: at this time of year, the miniature golf course and the marina are closed.
This event offers day-of registration, but for next Sunday's event at Greenbelt, you must pre-register. Head to the Greenbelt event page for info and the online registration link.
Feel free to use our Contact Us form if you have any questions!
Location

Fountainhead Regional Park, Main parking area, Fairfax Station, VA (Classic Orienteering)

Registration
No advance registration required. Just show up and have fun!
Start Times
You may start your course at any time during the start window listed below for your event.
Schedule
Sunday, January 13

| | |
| --- | --- |
| 10:45 am - 1:15 pm | Classic Orienteering: Registration window |
| 11:00 am - 1:30 pm | Classic Orienteering: Start window |
| 3:00 pm | Classic Orienteering: Courses close |

Volunteers
Location Details

Classic Orienteering, Classic Orienteering, Classic Orienteering
Fountainhead Regional Park
Main parking area
Fairfax Station, VA
Google Map

One route among several: Take I-95 south of the Beltway, exit at Lorton Road (exit 163), go west 2.1 miles (4th stop light) and at the end of the road take a right onto Route 123. Drive 1.3 miles to Hampton Road, then turn left just past the fire station and drive 3 miles to the park entrance on the left.

Course Details
Classic Orienteering

| | | | |
| --- | --- | --- | --- |
| Course Name | Length (km) | Climb (m) | No. Controls |
| White | 2.1 | 30 | 8 |
| Yellow | 2.4 | 40 | 9 |
| Orange | 3.3 | 80 | 9 |
| Long Orange | 4.4 | 110 | 10 |
| Brown | 4.6 | 160 | 11 |
| Green | 6 | 170 | 13 |
| Red | 7.4 | 220 | 14 |
| Blue | 8.6 | 280 | 18 |

Course Notes
Classic Orienteering

For the beginner courses and and a somewhat shorter than usual orange course, start and finish will be near the parking lot. The trails in the area near the parking lot used by the beginner courses are popular for hiking and off-limits to mountain bikers.

In order to best utilize the terrain behind the mountain bike area, all the advanced courses plus a 'long orange' course (in reality, more or less the usual length for an orange course at a QOC event) will have a remote start. There will be a ~1000 meter walk from the main parking lot along the park entrance road to get to the remote start. It will be at the multi-use trailhead on the south side of the park entrance road, very close to the main entrance to the park near Hampton Road. To get there from the parking lot/registration area, you can either walk up the road or on a trail that parallels the road on the north side. You will actually pass by the remote start when you first enter the park. With the remote start, it was possible to keep runners mostly away from the mountain bike trails and also avoid some gratuitous climb. Advanced runners will have to cross mountain bike trails only towards the end of their courses, to get to their last four controls and then to the finish. The orange courses will avoid mountain bike trails entirely, except for getting to the go control and then to the finish.

The map has not had a major update in quite a while and much of the mountain biking trail network was recently redesigned. To avoid confusion and to discourage use by runners, neither the old (fading) nor the new biking trails are shown on the map. This will no doubt add to the challenge of the courses.

To be clear, the mountain bike trails are designated single-use trails (mountain-bike only) and not multi-use trails (bike, foot, and horse use). Running or walking on them is prohibited by the park and the courses are designed so they aren't the best route choices anyway. When on multi-use trails or crossing mountain bike trails, watch out for mountain bikers and horses and yield to them. Bikers in particular may come down trails at speed and will not be expecting hikers or runners on or near the mountain bike trail.

Based on my time in the woods while designing the courses, the thicker vegetation on the map has mostly thinned over the years and is more runnable than one would typically expect based on experience of QOC maps in general. For the advanced courses, in areas furthest from the parking lot, some of the horse trails are not well-used and are faint, overgrown, washed out, or have downed trees blocking them. Trail markings are inconsistent, and you may be surprised by sections of unmapped or rerouted trail.

Victor Lin, Course Setter

Entry Fees
Individual Entries

Non-Member: $10/adult, $6/junior (under 21 years old)

Member: $6/adult, $4/junior (under 21 years old)

Team or Group Entries

Participants are welcome to compete together as a single team entry. Teams containing one or more nonmembers are charged the nonmember individual rate. Teams containing one or more adults are charged the adult individual rate. For teams to receive member or junior rates, all members of the team must be members or juniors, respectively. Each extra team map beyond the first is an additional $2. Individuals or teams desiring to compete on a second course can do so for a reduced fee of $2/map.

Important Notes

At the event, we can only accept payment in cash or check; online, you may use a credit card or PayPal account.
Most of our events use electronic timing. We will provide you with an electronic timing chip (aka e-stick, finger dibber, or SI-card) for free if you don't own one. Loaned e-sticks that are lost incur a $40 replacement fee.
Compasses are available at no charge, but if lost incur a $15 replacement fee.
Please provide collateral (driver's license or car keys) when borrowing a compass or e-punch.
For additional safety, whistles are available for sale at $1/each.
Free beginner instruction is always available - just ask at the registration table.