Patuxent

Printer-friendly version

Send by email

PDF version
ShareThis
March 3
Saturday
"Gone With The Wind" Orienteering Classic
WEATHER NOTICE
Note: As of 5pm Friday, the weather forecast for Saturday's event is a high temperature of 60 below clouds, a 10 - 30% chance of rain, and winds between 8 - 15 mph. The marshes are wet and the ground is saturated. Dress and plan accordingly. The Kite and Super String-O Sprint events will (only) be held as conditions permit. On the other hand, the best photo taken at this event of an orienteer (of any age) having a fine adventure and/or fun in the water or rain will qualify for a $25 cash prize! Use the contact form after the event to notify us of submissions.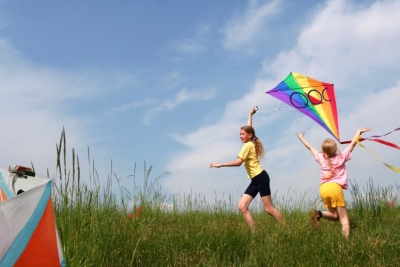 Update: We're pleased to announce that pre-registration using our friendly Registration Form is now available for use, so sign up now! Registration will close Friday at 8pm. Registration at the event will also be offered, but pre-registering keeps the registration queues down on event day and saves you time.
We all know that it has not been much of winter and that spring is just around the corner. That means it is time to return to the friendly confines of Patuxent River Park! As in past years, we will feature a full set of seven orienteering courses (shout out to Team USA veteran and course designer: Peggy Dickison; see her detailed course and map notes below) through one of our favorite venues. Register at the event from 10:45am - 1:15pm, start anytime between 11am - 1:30pm, and make sure to be out of the woods by 3pm.
But this year there is something more for the kids, and the kids at heart ... the first ever " National Super String-O and Kite Flying Biathlon" for the kids. No matter what the age, kids can complete a beginner's level String Orienteering Course and then fly their kites in the adjacent field. It is a great way to spend the day - just be sure to bring your own kite and string! Wind forecast below.
Awards: All "Super String-O and Kite Flying Biathlon" participants will receive Certificates of Excellence recognizing their ability to have a good time!
If you will be bringing a large group (youth or otherwise), please contact Event Director Glen Schorr so that we can coordinate pre-registration for your group; the group registration and waiver form is part of the information on our Group Leaders page.
Additional information:

Dogs are welcome, but please keep them on a leash at all times.
Full restroom facilities will be available.
There are no entrance or parking fees at this venue.
GPS watches will be available for loan from Jon Torrance for those who wish to track their routes.
Ted Good will conduct an Advanced Training workshop at 10:30. Topic: Confidence Building. How to build confidence in your navigation.
Ted's Recommended Training Activity for Patuxent: Navigating in relatively featureless flat areas.
Have any questions? Just use our handy Contact Us form.
Wondering how much wind there will be? Here's the 4 day forecast:
Location

Patuxent River Park, Barn parking area, Upper Marlboro, MD (Classic Orienteering)

Registration
Pre-registration recommended! Click here for our Registration Form. Registration will close at 6pm Friday March 2. Day-of registration will also be offered at the event, but save time by pre-registering and paying now!
Start Times
You may start your course at any time during this window.
Schedule
Saturday, March 3

| | |
| --- | --- |
| 11:00 am - 3:00 pm | Classic Orienteering: |

Volunteers
Location Details

Classic Orienteering
Patuxent River Park
Barn parking area
Upper Marlboro, MD
Google Map

From the MD. Rt. 4 Capital Beltway exit, head south/east on Rt. 4 for 3 miles. Exit onto Woodyard Rd (Rt. 223) south. Immediately turn left at the light onto Osbourne Rd. After 3 miles you'll reach a traffic light and a junction with US Rt. 301. Turn left on 301 then immediately turn right at the next light onto Croom Rd. (Rt. 382). Signs for Patuxent River Park begin at this turn. After 3.5 miles, turn left on Croom Airport Road and continue for 2 miles to the park entrance, passing the junction with Duvall Rd. on the way. At the park entrance, continue straight towards the Group Camp Area (do not turn left towards the park's visitor center). Turn right onto the driveway leading to a barn and picnic pavilion when you reach a large field on the right hand side of the road. The parking, registration, start and finish areas are shown below on the arena map.

Alternatively, from the Capital Beltway (I-495), take Exit 11A, (Pennsylvania Ave), Route 4 east for 8 miles. Take Route 301 south for 1.7 miles. Turn left on Croom Station Road and continue for 1.6 miles. Turn left on Croom Road (Route 382) and proceed for 1.5 miles. Turn left on Croom Airport Road and proceed to the park entrance as described above.

From the junction of Route 50 and Route 301, take Route 301 south for 15 miles. Turn left onto Croom Station Road and go 3.5 miles before turning left again onto Croom Airport Road. Follow it to the park entrance and proceed as described above.

Course Details
Classic Orienteering

| | | | |
| --- | --- | --- | --- |
| Course Name | Length (km) | Climb (m) | No. Controls |
| White | 1.9 | 20 | 7 |
| Yellow | 2.4 | 20 | 9 |
| Orange | 5 | 145 | 11 |
| Brown | 3.6 | 95 | 9 |
| Green | 5.5 | 140 | 13 |
| Red | 7.6 | 210 | 12 |
| Blue | 10.7 | 325 | 16 |

Course Notes
Classic Orienteering

My goals in setting the courses were to take you to places you haven't been before, or at least not recently, and to keep you out of the less pleasant areas of the park. All the courses except White and Yellow spend quality time in the woods east/southeast of the start/finish area, in woods that are mapped as free of nasty vegetation (and are). This means getting across beaver-created wetlands and some small streams. There is a trail with a bridge that may be useful for some of the courses, but if there's any rain at all in the week before the meet, plan on getting your feet wet and muddy.

The woods consist of relatively flat, mostly open areas incised by reentrant systems, sometimes four contours (20 meters) deep. The steepest-sided reentrants are difficult to run in, and you'll be better off staying out of them (even if that means thicker vegetation). There are numerous streams and marshes; most of the streams are not very wide nor deep. A decent trail network exists, especially in the southern area, and where they cross streams, there are bridges.

The beginner courses, White and Yellow, have an out-and-back leg on the boardwalk through Mataponi Marsh. If you're lucky, you'll see an eagle or a great blue heron: keep your eyes open! The marsh is quite beautiful. Orange (intermediate), Red, and Blue courses cross Croom Airport Road, and Red and Blue also cross Park Entrance Road. Please be cautious and watch for vehicles.

Green and Brown have no road crossings, but there are stream crossings. Again, the streams are quite shallow, and in places can be jumped, but if you don't want to spend time looking for a narrow place, you may get your feet wet.

The marshes on the map vary, and you may find a dry way across. Or, you may find standing water among the vegetation or mud. Please be careful and don't get stuck. If in doubt, go around to a drier crossing. Don't let the green (thicker vegetation) on the map bother you. For the most part, the green is quite runnable. Especially in the northwest section, where the Red and Blue courses go, the lighter green is very nice, almost white. The darker green tends to be mountain laurel, especially on the slopes, and as such you can get through it by zigging and zagging and ducking. You may find some thorns, but there is much less of that kind of vegetation than in, say, Greenbelt or Wheaton. Overall, Patuxent is a wonderful park for orienteering. I hope you enjoy your course.

Entry Fees
Individual Entries

Non-Member: $10/adult, $6/junior (under 21 years old)

Member: $6/adult, $4/junior (under 21 years old)

Team or Group Entries

Participants are welcome to compete together as a single team entry. Teams containing one or more nonmembers are charged the nonmember individual rate. Teams containing one or more adults are charged the adult individual rate. For teams to receive member or junior rates, all members of the team must be members or juniors, respectively. Each extra team map beyond the first is an additional $4. Individuals or teams desiring to compete on a second course can do so for a reduced fee of $4/map.

Important Notes

At the event, we can only accept payment in cash or check; online, you may use a credit card or PayPal account.
Most of our events use electronic timing. We will provide you with an electronic timing chip (aka e-stick, finger dibber, or SI-card) for free if you don't own one. Loaned e-sticks that are lost incur a $40 replacement fee.
Compasses are available at no charge, but if lost incur a $15 replacement fee.
Please provide collateral (driver's license or car keys) when borrowing a compass or e-punch.
For additional safety, whistles are available for sale at $1/each.
Free beginner instruction is always available - just ask at the registration table.