Wheaton Regional Park

Printer-friendly version

Send by email

PDF version
ShareThis
January 9
Sunday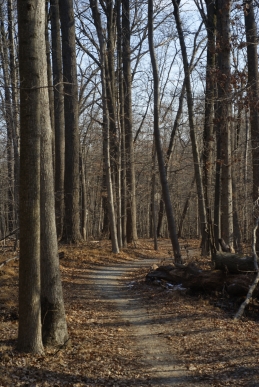 QOC's first meet of 2011 will be at Wheaton Regional Park on Sunday, January 9. The weather forecast is for a sunny day so it will be a great opportunity to come out and burn off some of the holiday calories that you consumed! The temperature is expected to be in the 30s, so be sure to dress appropriately and bring a change of clothes.
The event will be run out of the Dog Park area, and we will have regular courses from White through Red designed by Russ Damtoft and Linda Cornelius. Registration will be from 11:00am to 1:00pm. Everyone must be out of the woods and back at the registration/finish area by 3:00pm, which is when we will begin picking up the controls.
We would like to ask those attending who OWN their own SI-card to please PRE-register by Midnight on SATURDAY by either filling in our (new!) Pre-Registration Pop-up Window, or, by emailing Valerie Meyer your name and desired course. On Sunday please come to the registration table to pay and receive your map. Then all you need to do is clear/check your dibber before heading out on your course.
Any youth or large groups attending, please contact the Meet Director so that we can coordinate pre-registration for your group; the group registration and waiver form is part of the information on our Group Leaders page.
Course Notes:
Yellow is designed to be a good move-up course for people who have been doing White, and Orange is similarly intended as a move-up course for people who have been doing Yellow.
The woods are largely open and runnable, although there are some tangly spots in the woods. Generally, what's mapped as green is not as bad as it looks. Some controls are on rootstocks; be aware that what was a fresh rootstock when the map was made is now a rotting stump, and there are other rootstocks that are not mapped. When this was written, Pine Lake was still ice-covered. Stay off -- it's not safe. Enjoy the woods!
Nearby Attractions:
Wheaton Ice Arena: From 2:45 - 4:45 pm, celebrate the 10th Anniversary of the Arena, which is within walking distance of our registration area (and which also has full restroom facilities); admission including skate rental is just $6.25. Details here.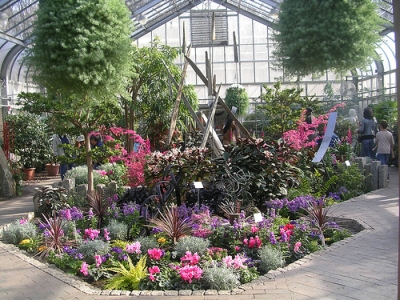 Brookside Gardens. Information Line: 301-962-1453. Admission to this 50 acre public garden is free, the Visitors Center is open 9 am. - 5 pm, and there's a miniature train exhibit in the South Conservatory. Note, though - no pets are allowed.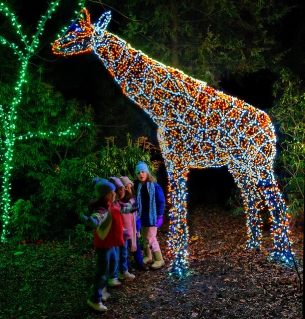 And after dark at Brookside Gardens: this Sunday is the last night of the 14th Annual Garden of Lights. The evening hours are 5:30-8:30 p.m. Admission is $25/car, cash only, but if you buy the ticket in advance (i.e. during the day or online) it's $20. Visitors must drive to the entrance gate. After paying at the gate, visitors drive into the parking lot, park their vehicle, and walk through the light show display. As part of the Festival of Lights, a musical performance by the Ashgrove Players, (combining Scandinavian Dances, Swing and Blues) will take place Jan. 9 from 6:30 – 8pm in the Visitors Auditorium. A Garden of Lights map is online here.
photo credits, top to bottom: Eric Damtoft, em1725, Skip Steuart
Location

Wheaton Regional Park, Dog Park, Wheaton, MD (Classic Courses)

Registration
No advance registration required. Just show up and have fun!
Start Times
You may start your course at any time during the start window listed below for your event.
Schedule
Sunday, January 9

| | |
| --- | --- |
| 11:00 am - 1:00 pm | Classic Courses: Start Window |

Volunteers
Location Details

Classic Courses
Wheaton Regional Park
Dog Park
Wheaton, MD
Google Map

From I-495 exit 31, take Georgia Ave north 2.5 miles then turn right (east) on Arcola Ave; in 0.8 mi turn left on Orebaugh Ave. and follow the road into the park. Continue past the baseball fields and the ice rink to the parking lot near the end of the road by the dog park area.

Course Details
Classic Courses

| | | | |
| --- | --- | --- | --- |
| Course Name | Length (km) | Climb (m) | No. Controls |
| White | 1.7 | | 8 |
| Yellow | 2 | | 10 |
| Orange | 3.9 | | 9 |
| Brown | 2.6 | | 10 |
| Green | 4.2 | | 14 |
| Red | 6.6 | | 18 |

Entry Fees
Individual Entries

Non-Member: $10/adult, $6/junior (under 21 years old)

Member: $6/adult, $4/junior (under 21 years old)

Team or Group Entries

Participants are welcome to compete together as a single team entry. Teams containing one or more nonmembers are charged the nonmember individual rate. Teams containing one or more adults are charged the adult individual rate. For teams to receive member or junior rates, all members of the team must be members or juniors, respectively. Each extra team map beyond the first is an additional $4. Individuals or teams desiring to compete on a second course can do so for a reduced fee of $4/map.

Important Notes

We can only accept cash or checks as payment.
On courses using electronic timestamping, the club will provide you with an electronic passport or e-stick at no additional cost or you may choose to use your own. Loaned e-sticks that are lost will require a $40 replacement fee.
Compasses are available for rental at $1/each.
For additional safety, whistles are available for sale at $1/each.
Free beginner instruction is always available.