Prince William Forest Park, Happyland

Printer-friendly version

Send by email

PDF version
ShareThis
January 30
Sunday
Update as of 6pm Fri. 2/28: Yes, this event will take place! Electrical power has been restored and the roads have been cleared. On Sunday, please follow parking instructions available at the site. Pre-registration is still available online through Saturday evening. More course info below. See you there!
Prince William Forest (national) Park has been the site of many classic orienteering events, including championship events as recently as 2007. This weekend we have rented the Camp 5 (Happyland) area (including showers) for plenty of activities, including a full range (White through Blue) of courses on Sunday followed by the Winter Potluck Party in the large (and heated!) group dining building. We'll have a fire going in the large hearth, so plan on staying around after your run for food and festivities.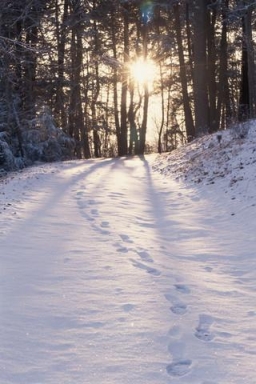 We'll start the party around 2pm. Bring a lunch just for yourself, or if you feel like it, bring your favorite dish to share. Spirits– Yes, they're allowed! We'll provide non-alcoholic drinks and all paper goods. A refrigerator, stove and oven are available for you to use but you will need to bring your own pots, pans and utensils for cooking. Please include serving utensils for your shared dish.
Jersey Clearance Sale at Event: All QOC jerseys in inventory will be sold at a 20% discount to QOC members at the event. Pay by cash or check. Jersey styles and sizes listed on the QOC Clothing & More webpage.
Online Registration is available to anyone paying online via our PWF Pop-Up Reg Form; you get express service at no extra cost, and won't have to wait in payment or epunch registration lines. Day-of registration will also be available for this event though, so it is your choice.
Any youth or large groups attending, please contact our Epunch Guru directly so that we can coordinate pre-registration for your group; the group registration and waiver form is part of the information on our Group Leaders page.
The orienteering courses represent the graduating work by Francis Hogle's recent course setter's clinic attendees, and they're sure to make challenging use of this well mapped area. Warning: Be careful crossing wooden bridges - they can be very slippery at this time of year!
New info: Advanced courses run south of the South Fork of Quantico Creek, partly on a newly mapped section of the park. The woods in this area are nice, open, and have interesting features that allow the runners multiple route choices. The green areas on the map are accurate with a few areas a bit larger than mapped. The courses are, in length, climb and # of controls:
White (beginner): 2.3 km, 65 m climb, 8 controls, 1:7500 scale 8.5"x11" map
Yellow (beginner): 3.0 km, 90 m, 9 c, 1:7500 scale 8.5"x11" map
Orange (intermediate): 3.7 km, 90 m, 9 c, 1:10000 8.5"x11" map
Brown (advanced): 3.9 km, 165 m, 7 c, 1:10000 8.5"x11" map
Green (advanced): 4.8 km, 220 m, 9 c, 1:10000 8.5"x11" map
Red (advanced): 6.4 km, 330 m, 11 c, 1:10000 12"x18" map
Blue (advanced): 8.5 km, 380 m, 13 c,1:10000 12"x18" map
Directions: from I-95 exit 150B (near Triangle, VA) go west on Joplin Road ~4.5 miles, then turn right and follow the red and white orienteering signs. Registration is in the Dining Hall of Camp 5. More detailed directions available using the Google Map link below. Note: Mawavi Road will have runners on it - please be careful.
Location

Prince William Forest Park, Camp 5 - Happyland, Triangle, VA (Classic Courses)

Registration
Advance registration is now available to those paying online, using our fast'n'friendly Registration System. Otherwise, register at event.
Start Times
You may start your course at any time during the start window listed below for your event.
Schedule
Sunday, January 30

| | |
| --- | --- |
| 11:00 am - 1:00 pm | Classic Courses: Start Window |

Location Details

Classic Courses
Prince William Forest Park
Camp 5 - Happyland
Triangle, VA
Google Map

From I-95 exit 150B (near Triangle, VA) go west on Joplin Road ~4.5 miles, then turn right and follow the red and white orienteering signs on Mawavi Road. Registration is (usually) in the Dining Hall of Camp 5. More detailed directions available using the Google map link. Note: Mawavi Road is likely to have runners on it - please be careful as you drive in. Please park in lots or where directed by volunteers (otherwise you're likely to get a costly ticket).

Course Details
Classic Courses

| | | | |
| --- | --- | --- | --- |
| Course Name | Length (km) | Climb (m) | No. Controls |
| White Classic | 2.3 | 65 | 8 |
| Yellow Classic | 3 | 90 | 9 |
| Orange Classic | 3.7 | 90 | 9 |
| Brown Classic | 3.9 | 165 | 7 |
| Green Classic | 4.8 | 220 | 9 |
| Red Classic | 6.4 | 330 | 11 |
| Blue Classic | 8.5 | 380 | 13 |

Entry Fees
Individual Entries

Non-Member: $10/adult, $6/junior (under 21 years old)

Member: $6/adult, $4/junior (under 21 years old)

Team or Group Entries

Participants are welcome to compete together as a single team entry. Teams containing one or more nonmembers are charged the nonmember individual rate. Teams containing one or more adults are charged the adult individual rate. For teams to receive member or junior rates, all members of the team must be members or juniors, respectively. Each extra team map beyond the first is an additional $4. Individuals or teams desiring to compete on a second course can do so for a reduced fee of $4/map.

Important Notes

At the event, we can only accept payment in cash or check; online, you may use a credit card or PayPal account.
Most of our events use electronic timing. We will provide you with an electronic timing chip (aka e-stick, finger dibber, or SI-card) for free if you don't own one. Loaned e-sticks that are lost incur a $40 replacement fee.
Compasses are available at no charge, but if lost incur a $15 replacement fee.
Please provide collateral (driver's license or car keys) when borrowing a compass or e-punch.
For additional safety, whistles are available for sale at $1/each.
Free beginner instruction is always available - just ask at the registration table.