Wheaton

Printer-friendly version

Send by email

PDF version
ShareThis
March 11
Sunday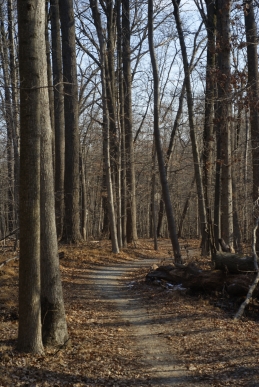 Welcome back to Wheaton Park! We will be offering a full set of courses, thanks for course setter Nadim Ahmed. Course notes and stats for all *8* courses are now posted below - and advanced runners especially should read the special nature of what Nadim has in store for you.
Timing will be standard: Registration will be from 10:45am to 1:15pm, start any time between 11-1:30. Everyone must be out of the woods and back at the registration/finish area by 3:00pm, which is when we will begin picking up the controls. Note that the registration/start area being used this time is near the "Train Station". [And remember to set your clocks forward one hour Saturday night!]
Any youth or large groups attending, please contact the Meet Director so that we can coordinate pre-registration for your group; the group registration and waiver form is part of the information on our Group Leaders page.
Additional information:

Contour interval is 5m; course map scales will be 1:5000 for white & yellow, 1:7500 for orange, and 1:10000 for all advanced courses.
Dogs are welcome, so long as they are on a leash at all times.
We do have access to full restroom facilities.
There are several playgrounds in this park, and it's a great place for kids.
There are no entrance fees to this park, and parking is also free.
Have any questions? Just use our Contact Us form and fire away.
Location

Wheaton Regional Park, Shorefield Area, Train Station Party Room, Wheaton, MD (Classic)

Registration
No advance registration required. Just show up and have fun!
Start Times
You may start your course at any time during the start window listed below for your event.
Schedule
Sunday, March 11

| | |
| --- | --- |
| 11:00 am - 3:00 pm | Classic: |

Volunteers
Location Details

Classic
Wheaton Regional Park
Shorefield Area, Train Station Party Room
Wheaton, MD
Google Map

From I-495 take Exit 31 for Georgia Avenue/MD 97 North. Follow Georgia Avenue north for almost 3 miles, then turn right onto Shorefield Road. Continue on Shorefield Road until you reach the parking area. Registration will be just beyond the south end of the parking lot, in the Train Station Party Room (near the Carousel).

Course Details
Classic

| | | | |
| --- | --- | --- | --- |
| Course Name | Length (km) | Climb (m) | No. Controls |
| White | 2.3 | 30 | 10 |
| Yellow | 2.4 | 40 | 9 |
| Orange | 5.4 | 130 | 11 |
| Beige | 3.1 | 75 | 9 |
| Brown | 4 | 95 | 9 |
| Green | 5.9 | 160 | 14 |
| Red | 7.6 | 170 | 18 |
| Blue | 8.9 | 250 | 22 |

Course Notes
Classic

Long-time QOC members have great familiarity navigating Wheaton Regional Park, a close to the Capital Beltway urban oasis. Even for them, there are still some surprises to be experienced, as in 2017 when courses had been set along a major paved trail which the park closed the day before the event. For that reason, and for changes that just the plain passage of time brings, a major update has been applied to the map. This is the third major update for the Wheaton Regional Park map in about 15 years. The main changes include trail updates, vegetation updates, new LiDAR-based contours, stream course corrections, rootstock updates, and new point features.

Having a new map, and new features to go to, make this event a perfect time to really test one's navigation skill. To provide that opportunity, all advanced course maps (Beige, Brown, Green, Red, Blue) will use maps without trails! Advanced course runners won't have the easy trail bend and trail intersection attack points. Gone will be the easy trail catching features. One will really need to read one's way across the terrain relying on whatever else remains—contours, streams, point features, vegetation changes, etc... One can still run on the trails. However, if you don't read along to see where it's going, that's taking a risk. A trail may be going in the right direction initially but it may later bend; one has to know when to leave it. Additionally, a shaky memory of the trails and the expected proximity to a mapped control may cause one to end up someplace else. If one has to relocate, places to relocate could be far away. For any who feel this is going to be really hard, please select your course carefully—you may want to drop down in distance. A Beige course (on a map without trails) has been added for that convenience.

Please note also, that some parts of the map have changed more than others. The changed parts have been updated more than others but it's still very likely there will be things in the terrain that are not on the map.

Orange, Yellow and White courses will have normal maps showing trails and all other features. Both the White and Yellow courses have more than one control that's off trail in an open field area. For Yellow, there is one leg in which the most efficient route is off trail following along a stream.

There are many controls in close proximity—be sure to check control codes to ensure punching the one for the selected course. In one area for advanced courses, legs on the same course criss-cross tightly to maximize open terrain, but care is needed to follow the correct leg.

Entry Fees
Individual Entries

Note: juniors = under 21

| | | | | |
| --- | --- | --- | --- | --- |
| | Club Member, adult | Club Member, junior | Non-Member, adult | Non-Member, junior |
| Epunch Owner | $5 | $5 | $10 | $5 |
| Epunch Borrower | $10 | $5 | $15 | $10 |

Team or Group Entries

Participants are welcome to compete together as a single team entry. Teams containing one or more nonmembers are charged the nonmember individual rate. Teams containing one or more adults are charged the adult individual rate. For teams to receive member or junior rates, all members of the team must be members or juniors, respectively. Each extra team map beyond the first is an additional $2. Individuals or teams desiring to compete on a second course can do so for a reduced fee of $2/map.

Important Notes

If you wish to become a QOC member you should join online in advance via this webpage (which also explains the member benefits). Membership is completely optional.
Most of our events use an 'epunch' timing chip for electronic timing. Individuals or groups without their own epunch pay a higher entry fee (see above), which includes the loan of an epunch for that event. Loaned epunches that are lost incur a $40 replacement fee. Epunches (also known as SI-cards or finger sticks) are usually available for sale at each event as described here.
Former QOC members who have let their membership lapse pay non-member fees.
Compasses are available at no charge, but if lost incur a $15 replacement fee.
Please provide collateral (driver's license or car keys) when borrowing a compass or epunch.
For additional safety, whistles are available for sale at $1/each.
Free beginner instruction is always available - just ask at the registration table.