Lake Accotink

Printer-friendly version

Send by email

PDF version
ShareThis
September 11
Sunday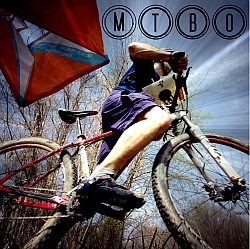 Welcome to the first event of QOC's Sept. - June season! We have bike orienteering, foot orienteering, and a special welcome for Northern VA Senior Olympics participants!
Everyone is welcome at either (or both) of the events taking place here at Lake Accotink Sunday, Sept. 11. In the morning, weather permitting, bring your bikes and choose between medium and long mountain bike orienteering ("MTBO") courses; register between 9-10am, start between 9:15 - 10:15, and be off your course by 11:30am. After the bike event comes foot orienteering. Register between 11:15 - 1:15pm, and then walk or run on foot your choice of a beginner (white or yellow), intermediate (orange), or advanced (brown, green, red) orienteering course. Start anytime between 11:45 - 1:30pm, and be sure to be back no later than 3pm.
New to orienteering? We recommend you try foot orienteering (the bike courses are not recommended for beginning mountain bikers). We will hold (free) beginner clinics from 11:30 - 1:30 upon request; just tell the friendly folks at registration if you'd like to try that. Also, make sure to check out our Your First Event and For Beginners webpages, and if they don't answer any question you have, just use our Contact Us form and ask away!
Group Leaders: please see our For Group Leaders webpage and then contact us so we can get you registered in advance.
Northern VA Senior Olympics Participants: Check in at the registration area from 11:00 to 11:30. The "advanced beginner" course is also known as the Yellow course, and your "Advanced" course is also known as the Brown course. We will be happy to offer instruction and answer additional questions at the event.
Additional Information:
All Orienteers: There is a 500m walk between our registration area and the start/finish area. Please plan accordingly. Also, note which pavilion we are using and how to get there (below); it is not the flat parking area near the train overpass that we more commonly use.
Helmets are required for MTBO. Also, participants are encouraged to bring the map carrying system of their preference although there will be safety pins and polyethylene map cases available to support the low-tech option of safety pinning your map to your torso. Note that the map will be 8.5"x11" and that you will be given the map at the start, a minute before starting, so you might want to practice inserting a piece of paper that size into whatever system you will use to be sure you can do it quickly.
Map boards are your responsibility; we will not have extras on hand at this event.
All orienteers: be respectful of park users, especially those ambling slowly along the main trail. Don't spook them by popping suddenly out of the woods or speeding onto the main trail from a side trail. Pass small kids and those walking dogs carefully.
Contour interval for all maps is 5m.
The term "long" for our longer MTBO course is a bit of a misnomer; this park is so compact that even with the criss-crossing involved, the expected shortest times are well under the times associated with classic "Long" MTBO courses.
MTBO participants: give yourself enough time to complete your course. You will be disqualified if you are not back by 11:30. We do not want bikes on the course at the same time as any foot orienteers.
Epunching will be in use for both events.
The hours for the Lake Accotink carousel, boat rentals, miniature golf, bike rentals and snackbar are Noon - 7pm at this time of year. More park details are here.
Dogs are welcome in this park but must be kept on leash at all times. Do not take bike with them on the MTBO course though.
Registration fees are the same (but collected separately) for the MTBO and regular/foot orienteering.

Location

Lake Accotink Park, McLaren-Sargent Pavilion, Springfield, VA (Classic & MTBO)

Registration
No advance registration required. Just show up and have fun!
Start Times
You may start your course at any time during the start window listed below for your event.
Schedule
Sunday, September 11

| | |
| --- | --- |
| 9:00 am - 10:00 am | Classic & MTBO: MTBO Registration |
| 9:15 am - 10:15 am | Classic & MTBO: MTBO Start Window |
| 11:15 am - 1:15 pm | Classic & MTBO: Foot (classic) Registration |
| 11:30 am | Classic & MTBO: MTBO Courses Close: All bikers must be back before 11:30am |
| 11:45 am - 1:30 pm | Classic & MTBO: Foot (classic) Start Window |
| 3:00 pm | Classic & MTBO: Foot (classic) courses close: All orienteers must return by 3pm |

Volunteers
Location Details

Classic & MTBO, Classic & MTBO, Classic & MTBO, Classic & MTBO, Classic & MTBO, Classic & MTBO
Lake Accotink Park
McLaren-Sargent Pavilion
Springfield, VA
Google Map

From the North or South: use I-495/Beltway exit 54AB/Braddock Rd/Rt 620, heading east on Rt 620/Braddock Rd as you exit. In ~0.8 miles, turn right on Heming Ave. In ~1.3 miles, turn right at the Lake Accotink Park sign and follow the park road to the parking area. The pavilion is up a small path starting at the far (west) end of the parking lot.

Alternative parking is available in the lower parking lot (7500 Accotink Park Rd,, Springfield). It's a short walk from there to the pavilion where registration is located; follow signs or ask someone how to get to the McLaren-Sargent pavilion.

Course Details
Classic & MTBO

| | | | |
| --- | --- | --- | --- |
| Course Name | Length (km) | Climb (m) | No. Controls |
| White Classic | 3 | | 9 |
| Yellow Classic | 3.3 | | 11 |
| Medium Mountain Bike | 6.5 | 150 | 14 |
| Orange Classic | 4 | | 13 |
| Brown Classic | 4.3 | | 14 |
| Green Classic | 6 | | 17 |
| Long Mountain Bike | 9.4 | 210 | 17 |
| Red Classic | 7.2 | | 20 |

Course Notes
Classic & MTBO

Course conditions or updates will be posted Saturday night if warranted. Otherwise ...

The Lake Accotink map as used for both the MTBO and the regular orienteering course will be at a scale of 1:7,500. A few trails are a bit faded and overgrown from lack of use. Vegetation is some areas is thicker than mapped, but the courses should be fairly runnable. The trails are fairly popular for mountain biking so all runners should be aware of bikers. There is a very dense network of trails in the park. Because they were built by mountain bikers, many of the newer trails tend to loop around.

The MTBO course distances are a rough estimate of the optimal route on trails (in other words, the straight line distances are less and are not shown). For this MTBO event, no shortcutting off the trail through the woods is allowed, either on the bike or carrying it - you must stay on trails at all times. The MTBO will have the same start and finish as the foot-o. The courses will be mostly on narrow singletrack trails within the park. The courses will have some sections with short, steep uphill and downhill terrain that will require some skill to ride. This is not a course for beginning mountain bikers. Obstacles such as downed trees generally have log ramps built up or an alternate ride around. You will probably need to walk bikes over some of the most recently downed trees blocking some trails and ~none of these are mapped.

Entry Fees
Individual Entries

Note: juniors = under 21

| | | | | |
| --- | --- | --- | --- | --- |
| | Club Member, adult | Club Member, junior | Non-Member, adult | Non-Member, junior |
| Epunch Owner | $5 | $5 | $10 | $5 |
| Epunch Borrower | $10 | $5 | $15 | $10 |

Team or Group Entries

Participants are welcome to compete together as a single team entry. Teams containing one or more nonmembers are charged the nonmember individual rate. Teams containing one or more adults are charged the adult individual rate. For teams to receive member or junior rates, all members of the team must be members or juniors, respectively. Each extra team map beyond the first is an additional $2. Individuals or teams desiring to compete on a second course can do so for a reduced fee of $2/map.

Important Notes

At the event, we can only accept payment in cash or check; online, you may use a credit card or PayPal account.
If you have access to a smartphone, you may become a member at the event by joining online via this webpage (which also explains the member benefits). Membership is completely optional. If you wish to join or renew, we strongly recommend joining (or renewing) online before the event rather than at it to save time and because it's easier.
Most of our events use an 'epunch' timing chip for electronic timing. Individuals or groups without their own epunch pay a higher entry fee (see above), which includes the loan of an epunch for that event. Loaned epunches that are lost incur a $40 replacement fee. Epunches (also known as SI-cards or finger sticks) are usually available for sale at each event as described here.
Former QOC members who have let their membership lapse pay non-member fees.
Compasses are available at no charge, but if lost incur a $15 replacement fee.
Please provide collateral (driver's license or car keys) when borrowing a compass or epunch.
For additional safety, whistles are available for sale at $1/each.
Free beginner instruction is always available - just ask at the registration table.