Prince William Forest Training

Printer-friendly version

Send by email

PDF version
ShareThis
February 26 - February 28
Friday - Sunday
QOC will return to Happyland (hopefully to encounter happier weather than in 2015) with a weekend full to bursting with orienteering - training and night orienteering on Saturday, classic courses on Sunday, and the option of staying overnight in one of Prince William Forest Park's historic cabin camps between the two. Plus, the QOC Winter Meeting and a potluck lunch on Sunday afternoon. This webpage will focus on the training and overnight accommodations; please see the Night-O and Day-O event webpages for information about these regular events open to all on Saturday night and Sunday.
On offer in the way of training will be:
a two day junior training camp helmed by Boris Granovskiy, running from 11am Saturday to mid-afternoon on Sunday. This will be open to any junior who can currently complete an orange course on their own. See below for the schedule and other details of the junior training. The fee for the training camp will be $25 per participant, inclusive of meals but not of staying overnight at the cabin camp ($5 per person per night). A late registration fee of $5 will apply after February 23. Registration will close at midnight on February 25.
a training day for anyone on Saturday running from 11:30am to late afternoon. This will give everyone a chance to do the same exercises as the juniors. For beginning orienteers, Diana Todd has agreed to teach an introductory orienteering clinic and lead a map walk. There will also be a map walk of a short advanced course, lead by Jon Torrance, which is recommended to newer orienteers (though not absolute beginners), who are still either working their way up to advanced courses or working on getting comfortable doing advanced courses. For those who have been running advanced courses for some time, Hannah Culberg has agreed to dispense some orienteering wisdom before people take on the training exercises. The fee for the training day will be $5 for QOC members and members of other orienteering clubs; $10 for non-members. A $2 late registration fee will apply after February 23. Registration will close at midnight on February 25.
Online registration is now open for both the junior training camp and the Saturday training. Also for those wishing to stay overnight at the cabin camp.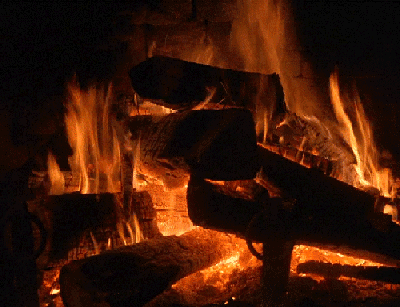 On Saturday evening there will be a night-O, with beginner, intermediate and advanced course options and starts from 6:30pm to 8:30pm, and a potluck dinner at 8:30pm, with socializing and games the rest of the evening. To learn more about the facilities click here. And rather than drive home only to have to return on Sunday for more orienteering, Happyland can accommodate up to 104 people staying overnight in one of 4 heated dorms (mattresses are provided; overnighters will have to bring their own bedding).
On Sunday, the junior training will continue and juniors and adults will enjoy a full slate of seven courses in some of QOC's most technically challenging terrain. Afterwards, please stick around for the QOC Winter Meeting and a potluck lunch (and door prizes).
Since training requires advance organization and beds are fairly plentiful but not in infinite supply, online pre-registration is required via OUSA's Event Register system. Pre-registration, which will close at midnight on February 25, is offered only for the junior training weekend, the all-ages Saturday training, and overnight stays in the cabin camp - registration will be offered on-site for the night-O and the classic event on Sunday.
Locator Map: For those who would like a printable map showing the drive from the Rt 619 Joplin Rd & Mawavi Rd junction to the registration and parking area(s), click here.
Note: park rules prohibit pets and alcohol within the Happyland cabin camp which is our base of operations for the weekend - please leave both at home. Smoking is also forbidden by NPS rules inside buildings at Happyland.

---
Junior Training Weekend Schedule and Details
Saturday, Feb 27
11:00am - 1:00pm: Multi-technique exercise designed by multiple World Orienteering Champion Thierry Gueorgiou from France.
1:00 - 2:30pm: Lunch
2:30 - 4:00pm: Pairs route choice exercise
5:00 - 6:30pm: Group dinner at the cabins, with a theoretical exercise and games.
6:30 - 8:30pm: Start window for Night-O set by Jon Torrance. Note - separate QOC event fees apply.
Sunday, Feb 28
10:00am - 12:00pm: QOC Local Event set by Jon Torrance (juniors starting before the regular start window opens) Note - separate QOC event fees apply.
12:00pm - 1:00pm: Light lunch
1:30 - 3:00pm: Fun relay, set by me
You can participate in as many or as few exercises as you want. There will be beginner, intermediate, and advanced options for each exercise, and we can decide together what is best for you for each session.
Housing is available on Friday and Saturday nights at the cabins in Prince William Forest Park for $5 per person per night.
Meals (Saturday lunch and dinner and Sunday breakfast and lunch) will be provided courtesy of Herculean effort on the part of Florence Tan, Tom Nolan, Mary and Bob Snieckus, Shirley Tan, Thomas Tan and Lee Ling Low.
Registration for the camp will be online via OUSA's Event Register system with a fee of $25 per participant. The fee can be paid individually online via Paypal or, for groups of juniors, by check or we'll send you a Paypal invoice for the whole group once they're all registered.
Parents and coaches are welcome to participate fully in the camp, i.e. in all the exercises and meals. Please sign up online as a junior camp participant if you wish to do so. Don't forget to sign up for a bed for each person who will be staying overnight at the Cabin Camp.
Please let me know as soon as you can, if you are planning on coming, and for how much of the camp, by emailing me: boris.granovskiy@gmail.com.
I encourage all junior orienteers in the area to participate - this is the best local training opportunity you will have this spring!
Boris Granovskiy
Location

Prince William Forest Park, Camp 5 - Happyland, Triangle, VA (Training)

Registration
Advance registration is required for the Training event(s). Register at the events for the Night-O and Day events.
Start Times
See details elsewhere for the start times of individual events and sessions.
Schedule
Friday, February 26

| | |
| --- | --- |
| 6:00 pm - 9:00 pm | Training: Check-in for Friday overnight group cabins |

Saturday, February 27

| | |
| --- | --- |
| 11:00 am - 4:00 pm | Training: Training Sessions (timing still tentative - may start/end slightly earlier or later) |
| 6:00 pm - 10:00 pm | Training: Night-O - see that event's webpage for all details |

Sunday, February 28

| | |
| --- | --- |
| 11:00 am - 3:00 pm | Training: Day event & Winter Meeting/Potluck - see that event's webpage for all details |

Location Details

Training, Training, Training, Training
Prince William Forest Park
Camp 5 - Happyland
Triangle, VA
Google Map

From I-95 exit 150B (near Triangle, VA) go west on Joplin Road ~4.5 miles, then turn right and follow the red and white orienteering signs on Mawavi Road. Registration is (usually) in the Dining Hall of Camp 5. More detailed directions available using the Google map link. Note: Mawavi Road is likely to have runners on it - please be careful as you drive in. Please park in lots or where directed by volunteers (otherwise you're likely to get a costly ticket).

Entry Fees
Please see the details above for information about the fees charged for these training and related activities.