PWF Stumble

Printer-friendly version

Send by email

PDF version
ShareThis
November 13
Sunday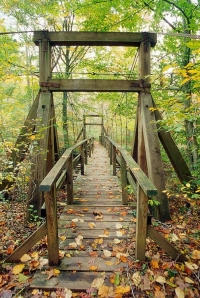 Come out and join us for beginner, intermediate or advanced (the Susquehanna Stumble XVIII) courses, and enjoy some of the best orienteering terrain that Prince William Forest park has to offer! In addition to a Mass Start event for the (advanced) Stumble courses, there will also be White, Yellow and Orange level courses. PLEASE read the notes below for important details about this event.
Update:The Mass Start for the Stumble will be at 11am.
Advanced online registration is required, since we are not allowed to collect fees in the park. Day-of (walk up) registration will not be offered. Online registration is open here and will close Saturday at midnight. Current registrants are shown here.
There is a park entrance fee of $7 per car (up to 14 passengers). The park also offers an annual pass for $30 (good for other QOC events at PWFP over the next year). If there is a PWFP employee manning the booth as you come into the park, you will pay there and get your receipt to put on your dashboard. If no one is manning the booth, you need to pay at the Visitors Center before going to park at the ball field.
Parking will be tight, so carpooling is encouraged and appreciated. Parking will be at Williams Ball Field, south of the Visitors Center, with shuttle buses taking participants to and from the start/finish area. We will have volunteers guiding you to the parking. Please be thoughtful when pulling in to allow everyone space to park. The shuttle ride is about 10 – 15 mins. Due to the mass start for The Stumble, plan to be in line for the shuttle no later than 10:15am. Please be sure to arrive early to avoid a last minute rush.
Important notes:
Beginners are welcome at this event.
Those participating in the Long Stumble course WILL need to have an SI-6 or SI-9 e-punch to hold the higher number of controls. These will be provided free-of-charge for those who own their own SI-8 punch but need an upgrade, and for the usual fee for those with no e-punch of their own.
Beginner (White, Yellow) and intermediate (Orange) course orienteers may start as usual any time from 11:00am to 1:30pm.
Groups are welcome to register for the beginner and intermediate courses, but all Stumble participants should register individually.
The Stumble courses will have a MASS START at 11:00am. Please be ready for the PRE-RACE briefing near the start at 10:45am. The Stumble map scale is 1:10,000.
Runners on the Long Stumble course will have a map exchange close to the registration area. There will be a table with refreshments at the map exchange area, and runners are welcome to put their own labeled items on the table before the start.
Everyone must be out of the woods and back at the registration/finish area by 3:00pm, which is when we will begin picking up the controls.
Dogs are welcome in the park, but they must be on leashes at all times.
Group Leaders: please see our For Group Leaders webpage and then contact the Event Director so your group can get pre-registered in advance.
We're looking forward to seeing you soon! Please feel free to contact the Event Director with questions.
Location

Prince William Forest Park, Williams Ballfield (The Stumble)

Registration
Pre-registration is required for all courses and is now open here. Registration closes midnight Friday Nov. 11 Saturday. Day-of (walk up) registration at the event will not be available. Wondering who else has already registered? Click here.
Start Times
11am (mass) start time for The Stumble.
White, Yellow and Orange courses may start anytime between 11:00am to 1:30pm.
Schedule
Sunday, November 13

| | |
| --- | --- |
| 10:00 am - 3:30 pm | The Stumble: Shuttle Buses run |
| 10:45 am | The Stumble: Pre-race briefing for Mass Start (The Stumble) |
| 11:00 am | The Stumble: Mass Start for the short and long Stumble courses |
| 11:00 am - 1:30 pm | The Stumble: White, yellow, orange course orienteers start any time in this window |
| 3:00 pm | The Stumble: All courses close - everyone to have finished and downloaded |

Volunteers
Location Details

The Stumble, The Stumble, The Stumble, The Stumble, The Stumble
Prince William Forest Park
Williams Ballfield
Google Map

Prince William Forest Park is located at I-95 Exit 150B (Joplin Rd - Rt 619 West). Stay right as you exit I-95 and as you travel westbound on Joplin Road the park entrance is your second right. Parking will be on Williams Ballfield (follow signs towards the Visitor Center); stay to the right on the park road until you see parking volunteers who will guide you to the field.

Course Details
The Stumble

| | | | |
| --- | --- | --- | --- |
| Course Name | Length (km) | Climb (m) | No. Controls |
| Short Advanced | 7.5 | | 17 |
| Long Advanced | 14.8 | | 39 |
| White | 2.3 | 70 | 9 |
| Yellow | 3 | 105 | 11 |
| Orange | 4.8 | 175 | 12 |
| Brown | 4.7 | | 9 |

Course Notes
The Stumble

The area of PWFP for this event is quite lush with vegetation though there are still several areas with good, open running. The map hasn't been updated in a few years and Mother Nature has made a few changes. Summer growth has made passing through denser vegetation a little more difficult. Some light green areas have expanded to encompass larger areas than depicted on the map. So, if a control is near a light green area, anticipate a bit more vegetation throughout the area. Runners on the Stumble will need to consider the medium green areas carefully when making route choices. The lack of rain in recent days has caused marsh areas to be mostly dry.

The White and Yellow course maps are using a 1:7,500 scale. All other maps are 1:10,000.

The Yellow course will take runners off the trail and into the woods for a few segments. If you are not familiar with using handrails, recommend checking-in with our instructors before heading out onto this course. Also, one segment may cause some difficulty for runners. Therefore, streamers will be hung to help guide runners through this area. A map showing this location will be posted near the registration area.

For all courses except White, runners will be crossing streams. Although there are good crossing points to keep your feet dry, there are some not so good choices where you will definitely get wet.

A word of CAUTION: The park is fully active during this event. The Yellow and Stumble courses will cross the main road (Scenic Loop Drive). Use care when crossing this road.

About The Stumble

In addition to the regular beginning and intermediate courses, this event will also have the unique "mass start" advanced courses. These 2 advanced courses contain regular orienteering course legs plus windows that contain a number of controls. The windows will vary in size and control density. As per normal window rules, you must visit every control in the window, but the controls inside each window may be taken in any order the runner decides.

Wondering what a "window" on an orienteering course map is? See the diagram below. The key point is that after a mandatory control (in this case, control 2), you can go to the three controls (A, B, C) in the boxed area in any order you like, before continuing on to control 6. Part of the fun is figuring out which way will be the quickest.

If you can't make the 11:00am mass start for some reason you can run the advanced courses on your own just as long as you are finished by 3:00pm.

There will be a map exchange for those doing the Long Stumble. The Short Stumble and Long 1 maps are the same except that the Short Stumble ends at the finish and the Long 1 map ends at the map exchange location. That is to help ensure those doing the Long Stumble don't accidentally punch at the finish. There will be refreshments at the map exchange location including some food items. Also, due to the length of the Long Stumble, runners can bring their own refreshments (energy food) bagged and marked with their name to the map exchange location.

Mass start races provide orienteers with several different and exciting challenges than they normally encounter during regular individual courses and The Stumble format allows for some strategy. So, we hope you'll join us at this fun and unique event.

Entry Fees
Individual Entries

Note: juniors = under 21

| | | | | |
| --- | --- | --- | --- | --- |
| | Club Member, adult | Club Member, junior | Non-Member, adult | Non-Member, junior |
| Epunch Owner | $5 | $5 | $10 | $5 |
| Epunch Borrower | $10 | $5 | $15 | $10 |

Team or Group Entries

Participants are welcome to compete together as a single team entry. Teams containing one or more nonmembers are charged the nonmember individual rate. Teams containing one or more adults are charged the adult individual rate. For teams to receive member or junior rates, all members of the team must be members or juniors, respectively. Each extra team map beyond the first is an additional $2. Individuals or teams desiring to compete on a second course can do so for a reduced fee of $2/map.

Important Notes

This event requires advance pre-registration; see links above. Walk-up (day of) registration will not be offered.
If you have access to a smartphone, you may become a member at the event by joining online via this webpage (which also explains the member benefits). Membership is completely optional. If you wish to join or renew, we strongly recommend joining (or renewing) online before the event rather than at it to save time and because it's easier.
Most of our events use an 'epunch' timing chip for electronic timing. Individuals or groups without their own epunch pay a higher entry fee (see above), which includes the loan of an epunch for that event. Loaned epunches that are lost incur a $40 replacement fee. Epunches (also known as SI-cards or finger sticks) are usually available for sale at each event as described here.
Former QOC members who have let their membership lapse pay non-member fees.
Compasses are available at no charge, but if lost incur a $15 replacement fee.
Please provide collateral (driver's license or car keys) when borrowing a compass or epunch.
For additional safety, whistles are available for sale at $1/each.
Free beginner instruction is always available - just ask at the registration table.