Patapsco Granite

Printer-friendly version

Send by email

PDF version
ShareThis
March 9
Saturday
A return to the fine terrain that hosted the 2009 Ran-it-Granite A-Meet. Beginner through advanced (white through blue) courses will be offered thanks to course setter Jan Merka; course details and comments are now posted below.
If you will be bringing a large group (youth or otherwise), please contact Event Director Alex Bishop so that we can coordinate pre-registration for your group; the group registration and waiver form is part of the information on our Group Leaders page.
Additional information:

Parking will be in the large lot of the St. Alphonsus Rodriguez church parking lot.
Registration will be in the nearby field.
Dogs are welcome, but please keep them on a leash at all times.
There are no entrance or parking fees at this venue.
GPS watches will be available for loan from Jon Torrance for those who wish to track their routes.
Have any questions? Just use our handy Contact Us form.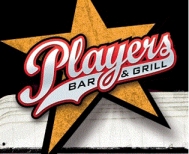 Post-Race MeetUp Special! The nearby Players Bar & Grill is offering all orienteers who show their map Happy Hour prices on all food and drink, regardless of the actual time. It's both kid friendly and beer friendly - not a common combination! And it's less than 10 minutes from our event, in the Waverly Woods Shopping Center near I-70 and Marriottsville Road (directions are here).

Nearby attractions: Historic Ellicott City offers plenty to see and do, including a French market, a bistro, a coffee shop, a hot dog & ice cream shop, two brewery pub/restaurants as well as the Ellicott City Station of the B&O Railroad Museum, currently hosting a satellite exhibit of 'The War Came by Train', a Civil War special exhibit. Note that the B&O museum closes at 4pm.
Location

Patapsco Valley State Park, Granite Area, Woodstock, MD (Classic Orienteering)

Registration
No advance registration required. Just show up and have fun!
Start Times
You may start your course at any time during the start window listed below for your event.
Schedule
Saturday, March 9

| | |
| --- | --- |
| 10:45 am - 1:15 pm | Classic Orienteering: Registration window |
| 11:00 am - 1:30 pm | Classic Orienteering: Start window |
| 3:00 pm | Classic Orienteering: Courses close |

Volunteers
Location Details

Classic Orienteering, Classic Orienteering, Classic Orienteering
Patapsco Valley State Park
Granite Area
Woodstock, MD
Google Map

Park in the large parking lot to the south of St. Alphonsus Rodriguez Church on Old Court Rd. From the Marriottsville Rd exit of I-70, go north on Marriottsville just 0.8 miles and then turn right on Old Frederick Rd (Rt 99). Go east 0.8 miles, then turn left (north) on Woodstock Rd. In 2 miles the church will be on your left, after Woodstock Rd has changed its name to Old Court Rd.

Course Details
Classic Orienteering

| | | | |
| --- | --- | --- | --- |
| Course Name | Length (km) | Climb (m) | No. Controls |
| White | 2.3 | 100 | 6 |
| Yellow | 3.3 | 120 | 8 |
| Orange | 3.7 | 135 | 10 |
| Brown | 4.7 | 245 | 12 |
| Green | 6.6 | 265 | 15 |
| Red | 7.2 | 335 | 18 |
| Blue | 8.4 | 375 | 19 |

Course Notes
Classic Orienteering

You can expect fun terrain with complex features including many boulders and cliffs. This, however, means that there will be slightly above average climb on all advanced courses. The woods are very open with great visibility at this time of year. The courses have been set up to force runners to pay close attention on the final approach to controls.

Note that rides (the thin black long-dashed lines on the map) are often difficult to find and follow: This will affect all courses including White and Yellow. So pay attention! On the other hand, many unmapped game trails are easy to spot and follow.

Use vegetation boundaries to your advantage, they are well mapped and very clear: Very often the boundary marks a transition between deciduous and coniferous (pines) trees.

Mapped root stocks are usually old while many new/'fresh' unmapped root stock are present in the woods.

Green, Red and Blue courses will have one water control and one water station near a most direct route between two controls. This station will be early during your run, after 2.5-3.5 km, so you can simply skip it knowing that one more water control will come later.

Entry Fees
Individual Entries

Non-Member: $10/adult, $6/junior (under 21 years old)

Member: $6/adult, $4/junior (under 21 years old)

Team or Group Entries

Participants are welcome to compete together as a single team entry. Teams containing one or more nonmembers are charged the nonmember individual rate. Teams containing one or more adults are charged the adult individual rate. For teams to receive member or junior rates, all members of the team must be members or juniors, respectively. Each extra team map beyond the first is an additional $2. Individuals or teams desiring to compete on a second course can do so for a reduced fee of $2/map.

Important Notes

At the event, we can only accept payment in cash or check; online, you may use a credit card or PayPal account.
Most of our events use electronic timing. We will provide you with an electronic timing chip (aka e-stick, finger dibber, or SI-card) for free if you don't own one. Loaned e-sticks that are lost incur a $40 replacement fee.
Compasses are available at no charge, but if lost incur a $15 replacement fee.
Please provide collateral (driver's license or car keys) when borrowing a compass or e-punch.
For additional safety, whistles are available for sale at $1/each.
Free beginner instruction is always available - just ask at the registration table.