Occoquan

Printer-friendly version

Send by email

PDF version
ShareThis
February 10
Sunday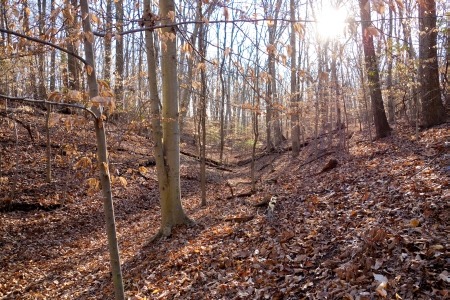 Having orienteered in this park for the first time last spring, QOC will return with a much improved map featuring new LiDAR-based contours and new fieldwork by Jon Torrance. Final course details are now posted. The white, yellow and orange courses will be more or less in line with typical QOC local event courses. [Note: White, yellow and orange courses may be at the limit of difficulty for their respective levels; less advanced orienteers are advised not to try a new/harder level of course than they are used to at this event, and if they've been alternating between two levels, choose the easier at least for their first course of the day and then assess if they wish to try the harder.] The advanced brown, green and red courses are intended to have more of a middle distance flavor.
If you will be bringing a large group (youth or otherwise), please contact Event Director Gary Smith so that we can coordinate pre-registration for your group; the group registration and waiver form is part of the information on our Group Leaders page.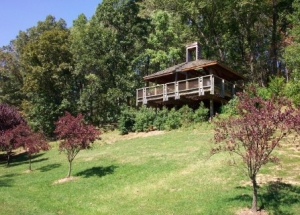 Additional information:

Registration is at the pavilion shown in the photo.
Dogs are welcome, but please keep them on a leash at all times.
Full restroom facilities will be available a short walk away from the pavilion.
There are no entrance or parking fees at this venue.
GPS watches will be available for loan from Jon Torrance for those who wish to track their routes.
Have any questions? Just use our handy Contact Us form.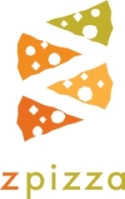 Free Pizza Special! ZPIZZA is offering all orienteers a free slice of pizza with the purchase of any beverage this Sunday afternoon; use code "QOC" or just wave your Occoquan map. Known for their menu featuring healthy sandwiches, salads and gluten-free pizza, and rated highly by plenty of QOC orienteers. Located (here) just east of the I-95/Lorton exit 163; you can get there easily after the event by taking a right turn out of the park onto Ox Road, then a right onto Lorton Rd and staying right until just after the I-95 overpass. There's also a Quizno's and a Starbucks next door if that's more your style.

Nearby attraction: The Lorton Art Center, perhaps best visited after the orienteering event. Turn right onto Route 123 when exiting the park, and then take the next right turn. When leaving the Art Center go out the side entrance and then turn right onto Lorton Road. Follow Lorton Road back to I-95 exit 163.
Location

Occoquan Regional Park, Shelter 4 Parking Area, Lorton, VA (Classic Orienteering)

Registration
No advance registration required. Just show up and have fun!
Start Times
You may start your course at any time during the start window listed below for your event.
Schedule
Sunday, February 10

| | |
| --- | --- |
| 10:45 am - 1:15 pm | Classic Orienteering: Registration window |
| 11:00 am - 1:30 pm | Classic Orienteering: Start window |
| 3:00 pm | Classic Orienteering: Courses close |

Volunteers
Location Details

Classic Orienteering, Classic Orienteering, Classic Orienteering
Occoquan Regional Park
Shelter 4 Parking Area
Lorton, VA
Google Map

Take exit 160B off of I-95 onto Route 123 north, follow 123 north 1.5 miles to park entrance on right. As as alternative, from exit 163 make a left at the new traffic light onto Workhouse Road, and then go left at the next two traffic lights.

Be aware that I-95 heading south after ~11am on Saturday mornings is when the express lanes reverse, usually causing a back up starting at Route 123; avoid using I-95 between exits 160 - 163 on a weekend afternoon if you can.

Course Details
Classic Orienteering

| | | | |
| --- | --- | --- | --- |
| Course Name | Length (km) | Climb (m) | No. Controls |
| White | 2.3 | 95 | 9 |
| Yellow | 3 | 110 | 12 |
| Orange | 4.9 | 195 | 13 |
| Brown | 4.6 | 200 | 19 |
| Green | 5.5 | 240 | 21 |
| Red | 6.5 | 285 | 22 |

Course Notes
Classic Orienteering

Map notes:

Final print scales will be 1:7500 for White, Yellow and Orange, and 1:10,000 for Brown, Green and Red. The contour interval for all maps will be 2.5m (note: not 5m!). This is not because the terrain couldn't be mapped well with a 5 meter contour interval; it probably could but it would be a lot of work deciding where formlines were needed, work that would, if attempted in preparation for this event, have reduced the time available for mapping the vegetation. The contours are LiDAR-derived and capture even the relatively small and subtle contour detail, where such occurs, quite well.

Much of the vegetation in the immediate vicinity of the pavilion we'll be using is quite unpleasant but once you get 200 meters or so east of the pavilion you'll be hard pressed to find anything but runnable white woods speckled with patches, large and small, of light green. The green is more complex than any vegetation I've mapped before and I wouldn't claim to have mapped it perfectly - undoubtedly, if I were to remap the vegetation from scratch, close examination of the result would reveal small differences from the current map - but I'm confident it is mapped well enough to be useful both for establishing one's position ("I must be about here since I see that thicket the map says I should be passing on this route.") and for route choice ("It would be faster to go around that thicket, then swerve to go around that next thicket, then attack the control from there than to go straight.").

Course notes:

All courses: the park isn't all that big and there will be a lot of controls out there, some of them quite close together, some of those on similar features. Remember to check the control code when you punch.

All courses: white and yellow courses will cross a paved road inside the park on which the speed limit is very low. All other courses cross a larger road, though not a busy one, governed by the municipal speed limit. We'll have signs posted warning drivers to expect runners crossing. Nevertheless, please exercise due caution when you have to cross a road.

White, Yellow and Orange - these courses fall squarely within the usual parameters for courses at QOC local events, although the orange course is a bit longer than average. [Note: The yellow course has a substantial off-trail component. The orange course has several advanced controls and legs. Please be prepared for a course at the limit of the skill level associated with each course, and if you are in doubt as to your abilities, choose an easier course at this event.]

Brown, Green and Red - the advanced courses have a different character in that they're designed as middle distance courses, with more controls than we're used to for the course lengths and therefore shorter legs, on average, which are intended to emphasize difficulty of precise execution somewhat more and route choice somewhat less than our usual classic distance courses. No doubt some large and medium sized mistakes will be made but these courses are intended primarily to challenge your ability to execute technical orienteering legs at the high speed that the terrain permits as aggressively as you can without making a lot of small mistakes. In order to make best use of the most interesting terrain without cluttering the map too much with criss-crossing legs, the advanced courses will be printed double-sided with the first part of each course on one side and the remainder of the course through to the finish on the other. For maximum enjoyment I recommend you refrain from looking at at least the side of the map showing the beginning of your course until you've punched the start.

Orange, Brown, Green and Red - I spent a lot of time mapping the vegetation in the nice parts of the map. The vegetation mapping right around the start/finish dates to last spring and it conveys an accurate but not especially detailed picture of nastiness. I strongly advise participants on these four courses to stick to trails and open areas for most of their first leg out of the start and their last leg to the finish.

Orange, Brown and Red - one control feature used in all of your courses probably isn't really a charcoal platform but it resembles one just enough that I decided to map it as such anyway. Why should SVO and DVOA have all the fun? If it bothers you or you're not a fan even of charcoal platforms with impeccable credentials, just pretend the control description says terrace.

For the hardy few for whom Red isn't long enough, I recommend you run the advanced course of your choice and then do the Orange course to get the amount of exercise you want. You'll get more variety of controls that way than doing any two of the advanced courses, although that is also an option - the advanced courses have many common controls but few common legs.

Jon Torrance, Course Setter

Entry Fees
Individual Entries

Non-Member: $10/adult, $6/junior (under 21 years old)

Member: $6/adult, $4/junior (under 21 years old)

Team or Group Entries

Participants are welcome to compete together as a single team entry. Teams containing one or more nonmembers are charged the nonmember individual rate. Teams containing one or more adults are charged the adult individual rate. For teams to receive member or junior rates, all members of the team must be members or juniors, respectively. Each extra team map beyond the first is an additional $2. Individuals or teams desiring to compete on a second course can do so for a reduced fee of $2/map.

Important Notes

At the event, we can only accept payment in cash or check; online, you may use a credit card or PayPal account.
Most of our events use electronic timing. We will provide you with an electronic timing chip (aka e-stick, finger dibber, or SI-card) for free if you don't own one. Loaned e-sticks that are lost incur a $40 replacement fee.
Compasses are available at no charge, but if lost incur a $15 replacement fee.
Please provide collateral (driver's license or car keys) when borrowing a compass or e-punch.
For additional safety, whistles are available for sale at $1/each.
Free beginner instruction is always available - just ask at the registration table.