Wheaton

Printer-friendly version

Send by email

PDF version
ShareThis
December 15
Sunday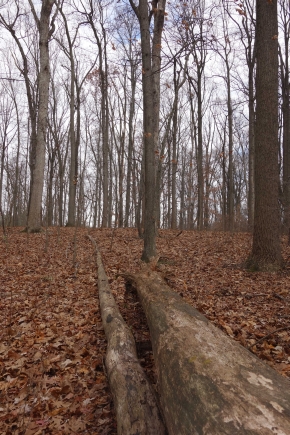 Welcome to the last QOC event of 2013, taking place in Wheaton Regional Park on Sunday, Dec. 15. A full set of courses (beginner through advanced; white through blue) will be available, the map has been updated, and there are nearby attractions of some note - so mark it on your calendar now!
We will be meeting (indoors) at the Train Station room on the west side of Wheaton park (directions below). Registration will be from 10:45am to 1:15pm. Everyone must be out of the woods and back at the registration/finish area by 3:00pm, which is when we will begin picking up the controls. Dogs on leash are welcome, and Wheaton also has a half-acre fenced-in 'Dog Park', located on the other side of the park.
Any youth or large groups attending, please contact the Event Director so that we can coordinate pre-registration for your group; the group registration and waiver form is part of the information on our Group Leaders page.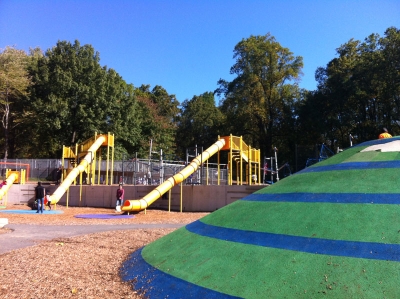 Nearby Attractions:
Brookside Gardens. Information Line: 301-962-1453. Admission to this 50 acre public garden is free, the Visitors Center is open 9 am. - 5 pm, and there's a miniature train exhibit in the South Conservatory. Note, though - no pets are allowed.
And after dark at Brookside Gardens: The 16th Annual Garden of Lights- featuring over 1 million twinkling lights! - will have Saturday evening hours from 5:30-9:00 p.m. Admission is $25/car, cash only, but if you buy the ticket in advance (i.e. during the day or online) it's $20. Visitors must drive to the entrance gate. After paying at the gate, visitors drive into the parking lot, park their vehicle, and walk through the light show display. Full details are here.
Location

Wheaton Regional Park, Shorefield Area, Train Station Party Room, Wheaton, MD (Classic Orienteering)

Registration
No advance registration required. Just show up and have fun!
Start Times
You may start your course at any time between 11am - 1:30pm [making sure to be back no later than 3pm.]
Schedule
Sunday, December 15

| | |
| --- | --- |
| 11:00 am - 3:00 pm | Classic Orienteering: |

Volunteers
Location Details

Classic Orienteering
Wheaton Regional Park
Shorefield Area, Train Station Party Room
Wheaton, MD
Google Map

From I-495 take Exit 31 for Georgia Avenue/MD 97 North. Follow Georgia Avenue north for almost 3 miles, then turn right onto Shorefield Road. Continue on Shorefield Road until you reach the parking area. Registration will be just beyond the south end of the parking lot, in the Train Station Party Room (near the Carousel).

Course Details
Classic Orienteering

| | | | |
| --- | --- | --- | --- |
| Course Name | Length (km) | Climb (m) | No. Controls |
| White | 2.8 | 80 | 10 |
| Yellow | 3.3 | 90 | 12 |
| Orange | 4.5 | 115 | 14 |
| Brown | 4.1 | 110 | 14 |
| Green | 5.9 | 160 | 15 |
| Red | 7.3 | 180 | 17 |
| Blue | 9.5 | 235 | 22 |

Course Notes
Classic Orienteering

White and Yellow maps will be printed at a scale of 1:7,500; all other maps will be 1:10,000. Nadim Ahmed has recently done a significant though by no means a full, park-wide update of our map and I also made a few updates in the vicinity of control locations so the map is in fairly good shape - there almost certainly are a few new and unmapped rootstocks out there but I'm confident only a few. For the vegetation mapping overall, don't expect perfection in every detail and you won't be disappointed but the vegetation mapping does a fairly good job conveying the relative runability of different parts of the map so regulars at Wheaton with good memories should be only slightly advantaged. To minimize that advantage, the rest of you should, while considering route choices, keep in mind that while there are some very nice white woods, particularly on the large hill in the eastern third of the park, most of the white woods flirt with the boundary between white and light green while most of the areas mapped as light green permit running speeds in the lower part of the light green range, sometimes flirting with the high end of the medium green range. That longer route on trails may be a little bit better compared to more direct routes than it looks at first glance. Gaiters and other appropriate protective clothing are nonetheless advisable - sometimes (the trick will be in deciding when) the fastest thing to do will be to brave the thicker vegetation.

It shouldn't be an issue on the white and yellow courses but Wheaton isn't a large park and many controls are close together, though all are compliant with OUSA rules on minimum allowable distances between controls. Orange and advanced runners, check your codes. White and yellow runners check them too - it's a good habit to develop.

The size of the park also dictates that the advanced courses, to an increasing degree as the course distances increase, present opportunities for confusion as to which control on the map is the next, as legs cross previous legs and pass very near other controls earlier or later in the course. I've made every effort, changing and even adding some legs and bending a few lines between controls slightly to avoid lines between controls passing through other controls and make it as unambiguous as possible what the sequence of the controls is but a little bit more attention than usual to make sure you don't waste time navigating to the wrong control may be attention well-invested.

Some advanced courses (it would be telling to say which ones) have a control hung on a rootstock from which all the earth has dropped away leaving only the wooden part of the original rootstock. Fortunately, the control bag itself should be visible enough once you get close to mitigate negative effects that might otherwise result from this deviation from typical rootstock appearance.

That all said, I think I've designed an interesting set of courses. I anticipate hearing some lively discussions among even Wheaton veterans of which was the best way to get from point A to point B for a fairly large number of distinct pairings of A and B.

Jon Torrance, Course Setter

Entry Fees
Individual Entries

Note: juniors = under 21

| | | | | |
| --- | --- | --- | --- | --- |
| | Club Member, adult | Club Member, junior | Non-Member, adult | Non-Member, junior |
| Epunch Owner | $5 | $5 | $10 | $5 |
| Epunch Borrower | $10 | $5 | $15 | $10 |

Team or Group Entries

Participants are welcome to compete together as a single team entry. Teams containing one or more nonmembers are charged the nonmember individual rate. Teams containing one or more adults are charged the adult individual rate. For teams to receive member or junior rates, all members of the team must be members or juniors, respectively. Each extra team map beyond the first is an additional $2. Individuals or teams desiring to compete on a second course can do so for a reduced fee of $2/map.

Important Notes

At the event, we can only accept payment in cash or check; online, you may use a credit card or PayPal account.
You may become a member at the event or by joining online via this webpage (which also explains the member benefits). Membership is completely optional.
Most of our events use an 'epunch' timing chip for electronic timing. Individuals or groups without their own epunch pay a higher entry fee (see above), which includes the loan of an epunch for that event. Loaned epunches that are lost incur a $40 replacement fee. Epunches (also known as SI-cards or finger sticks) are usually available for sale at each event as described here.
Compasses are available at no charge, but if lost incur a $15 replacement fee.
Please provide collateral (driver's license or car keys) when borrowing a compass or epunch.
For additional safety, whistles are available for sale at $1/each.
Free beginner instruction is always available - just ask at the registration table.