Little Bennett

Printer-friendly version

Send by email

PDF version
ShareThis
March 26
Saturday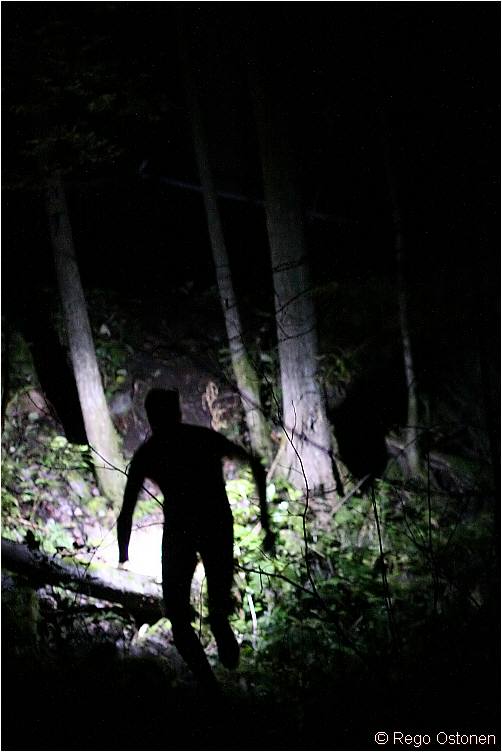 Time to go bump in the night! Join us for our annual romp in the dark, and no, it won't be a full moon, in fact moonrise is during the event, so it really will be pretty dark.
And besides the dark, there's another reason things might not look familiar. This meet will be the debut of a new mapped section of Little Bennett Regional Park, mapped by course setter Sam Listwak using a LiDAR basemap. In the Night Meet, the Beginner, Intermediate and Short Advanced courses will use this map exclusively as will the White, Yellow, Orange and Brown courses for the Day Meet. The Night Long Advanced as well as the Day Green, Red and Blue courses will start on the new map then switch over to and end on the older Little Bennett map that the Club has used for years. Full details about the Night-O courses are below.
Registration, start and finish will be in the large parking lot off of Prescott Road; note that this is NOT accessed via the main park entrance.
Any youth or large groups attending, please contact the Meet Director so that we can coordinate pre-registration for your group; the group registration and waiver form is part of the information on our Group Leaders page.
Updates:
Advance registration is now available via our pop-up form HERE until Saturday at noon.
For this night event, please do not take dogs with you while you are out on your course
The Golf course is OUT OF BOUNDS, so if you find yourself there, you might want to take a better look at your map
None of the courses cross Clarksburg Road or even have it as a valid route choice.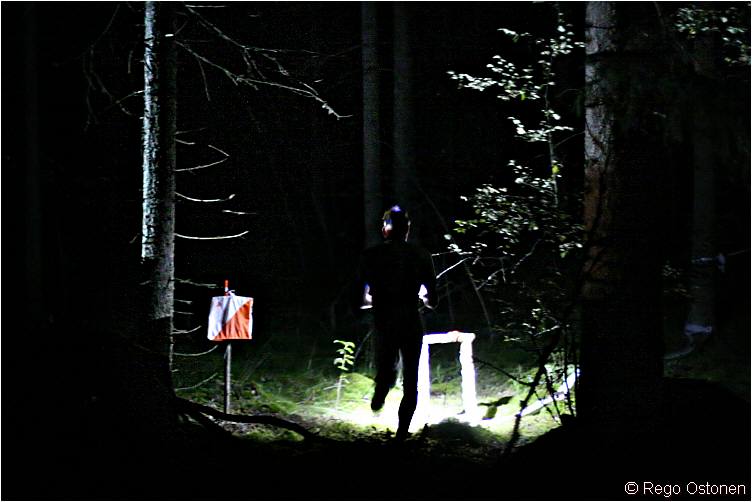 Location

Little Bennett Regional Park, Prescott Rd Parking Area, Clarksburg, MD (Night Orienteering)

Registration
Advance registration is now available via our pop-up form HERE. You'll save yourself (and us) time by pre-registering, but daynight-of registration will also be available.
Start Times
Night-O start window: any time between 8:00 - 9:00pm; be out of the woods by 10:30pm. Sunday classic courses: usual start window, from 12 - 2pm; be out of the woods by 4pm.
Schedule
Saturday, March 26

| | |
| --- | --- |
| 8:00 pm - 9:00 pm | Night Orienteering: Race starts |

Volunteers
Location Details

Night Orienteering
Little Bennett Regional Park
Prescott Rd Parking Area
Clarksburg, MD
Google Map

Take I-270 to Rt.121, exiting east/north towards Clarksburg (not Boyds); make sure to stay on Rt 121 (Clarksburg Rd) soon after exiting. In ~4.2 miles, turn left at Lewisdale Rd, then after 0.7 miles, turn left onto Prescott Rd and continue 0.8 miles to the large field on the left.

Course Details
Night Orienteering

| | | | |
| --- | --- | --- | --- |
| Course Name | Length (km) | Climb (m) | No. Controls |
| Beginner | 2 | 20 | 11 |
| Intermediate | 3.9 | 100 | 13 |
| Short Advanced | 4.5 | 130 | 16 |
| Long Advanced | 6.8 | 230 | 21 |

Course Notes
Night Orienteering

There will be four courses to choose from for the Night meet.

A Beginner course of 2.0 km with 11 control points that is set completely along either trails or in open fields. This course is designed to get the runner comfortable with Night Orienteering.

An Intermediate course of 3.9 km with 13 control points. This course will start in open fields to get the runner comfortable with Night Orienteering, then, take the participant into wooded portions of the park. It will require some compass work to get you pointed in the right direction, but ample attack points will be present for all the control locations.

A Short Advanced course of 4.5 km with 16 controls points. This will use advanced control placements such as point features in more ambiguous regions of the wooded sections of the park as well as longer legs between these control points. This course will require fairly precise compass bearings and map contact for certain legs of the course especially in the more featureless portions of the park. Other legs will be considerably easier with route choice options.

Finally, a Long Advanced course of 6.8 km with 21 control points will be available. Its design is similar to the Day Red course for this meet.

This year, the night-O Beginner course is the daytime White course, the Intermediate is the daytime Orange course, the Short Advanced is the daytime Brown course and the Long Advanced is mostly the daytime Red course, while the daytime Green and Blue courses will be significantly different from any of the Night courses.

Entry Fees
Individual Entries

Non-Member: $10/adult, $6/junior (under 21 years old)

Member: $6/adult, $4/junior (under 21 years old)

Team or Group Entries

Participants are welcome to compete together as a single team entry. Teams containing one or more nonmembers are charged the nonmember individual rate. Teams containing one or more adults are charged the adult individual rate. For teams to receive member or junior rates, all members of the team must be members or juniors, respectively. Each extra team map beyond the first is an additional $4. Individuals or teams desiring to compete on a second course can do so for a reduced fee of $4/map.

Important Notes

At the event, we can only accept payment in cash or check; online, you may use a credit card or PayPal account.
Most of our events use electronic timing. We will provide you with an electronic timing chip (aka e-stick, finger dibber, or SI-card) for free if you don't own one. Loaned e-sticks that are lost incur a $40 replacement fee.
Compasses are available at no charge, but if lost incur a $15 replacement fee.
Please provide collateral (driver's license or car keys) when borrowing a compass or e-punch.
For additional safety, whistles are available for sale at $1/each.
Free beginner instruction is always available - just ask at the registration table.