Orienteering Training Course

Printer-friendly version

Send by email

PDF version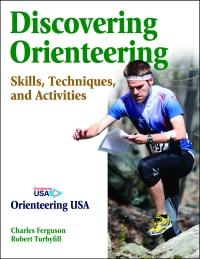 This course has been postponed.From Beginner to Intermediate Orienteering In Just Three Days! Bob Turbyfill's "Zero to Orange in Three Days" course is designed to take you from knowing nothing about orienteering to the skill level you'd need to compete on an orange (intermediate) level course.
WHAT:

Orienteering Training
WHEN:

28-29 Mar 2020 with day 3 on 11 April 2020 and again in the Fall of 2020 (watch for future details).
EVENT:

Zero to Orange Training Course
LOCATION:

28-29 Mar 2020 Prince William Forest Park, Camp 5 - Happyland, Triangle, VA 22172 and 11 April Oregon Ridge Park -Nature Center parking area, Cockeysville, MD
REGISTRATION:

Advanced registration is required; click on this link to register and pay.
COURSE FEE:

$95 dollars for those over 19 for all three days which includes cost for the maps. If you are 19 and under the course fee is $70. The park entry fee of $15.00 per automobile at Prince William Forest Park is not included in the cost. If you already have a text book "Discovering Orienteering" bring it with you. Otherwise, you may purchase a hard copy at the class for an additional $25.00.
COURSE NOTES:

Bob has developed a systematic approach to teaching and coaching orienteering over a 30-plus year period. His in-depth and broad involvement and his intimate familiarity with the sport enabled him to apply a common, worldwide language to understanding the sport, based on a logical and systematic progression. His skills and techniques development scheme makes good sense; is easily taught and understood; and has the potential to revolutionize the instruction of orienteering far
beyond the borders of the USA.
In 2013, Bob co-authored, along with Chuck Ferguson, a comprehensive guide to the sport entitled "Discovering Orienteering", which was published in cooperation with Orienteering USA. The royalties from the sale of this book will benefit American orienteering for decades to come. Bob has tirelessly dedicated himself to raising the level of proficiency across the US, and we are grateful that he has volunteered to lead this weekend's course (which he and fellow QOC member Chuck Ferguson) have developed.
QUESTIONS?

Have a question not answered in the information above? Feel free to email Bob Turbyfill via this link.