ShareThis
September 15
Sunday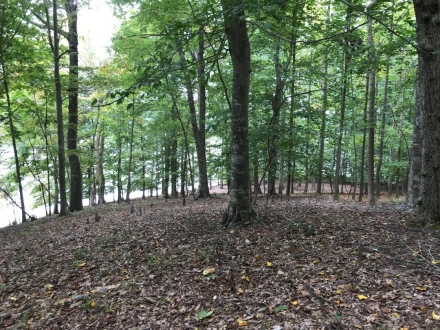 Welcome back from your summer to the 2019-20 orienteering season! This year, QOC's opening Virginia event will take place at Fountainhead Regional Park, with registration at our usual location (shelter 1)) and parking in the main parking lot. QOC is happy once again to be hosting the Northern Virginia Senior Olympics (NVSO) orienteering competition at this event.
We'll be using the easternmost section of the park between the park entrance road and Sandy Run, which we have not orienteered in since 2013, for the Orange-Blue courses. This will entail a short shuttle and then a walk to a remote start with a remote finish as well. Take a look at the linked locator/concept map [2] to see the layout and flow. White, yellow and NVSO intermediate and advanced courses will be set in the area north of the parking lot with their own start and finish both near shelter 1.
White, Yellow and and NVSO courses: Short and NVSO courses include the following:
White/NVSO Short
Yellow
Short Orange/NVSO Intermediate
Beige (a short Brown)/NVSO Advanced

This year registration for the Senior Olympics consists of a single, flat fee covering your registration for as many events as you'd like to do. URLs to visit for more information and to register are:
https://nvso.us/ [3]
https://nvso.us/events/ [4]
https://nvso.us/wp-content/uploads/2019/06/nvso2019brochure.pdf [5]
Senior Olympics preregistration is required: 8/24 mail in deadline, 8/31 online deadline.
Requirements: over 50 and resident of Northern Virginia.

Orange-Blue: Because access to the southeastern section of the park is constricted by the archery range, mountain bike course and a tract of private property, it will take a little doing to get into the area, but the terrain there is very open and enjoyably runnable once you get there.
A brief shuttle ride will take Orange-Blue runners from Shelter 1 to the trailhead on the park road near the park entrance. The distance is about 1 kilometer with the shuttle returning to shelter 1 about every 10 minutes. From the trailhead, there will be a 700 m trail walk to the start. Runners will finish their courses back near the drop-off point and then take the shuttle back to Shelter 1 to download. Again, reference the linked locator map to see this displayed graphically.
Anyone who wishes to do so can walk all at the way from Shelter 1 along the trail that runs next to the park entrance road (see the Locator Map [6].) The entire route from Shelter 1 to the start will be streamered, but we recommend using the shuttle. In any case, please DO NOT walk along the park entrance road to the trailhead.
Rest rooms are available near registration.
Location

Fountainhead Regional Park, Main parking area, Fairfax Station, VA (Classic)

Registration
No advance registration required. Just show up and have fun!
Start Times
Start any time between the specified times (11am - 1:30pm).
Schedule
Sunday, September 15

| | |
| --- | --- |
| 11:00 am - 3:00 pm | Classic: |

Volunteers
Location Details

Classic
Fountainhead Regional Park
Main parking area
Fairfax Station, VA
Google Map [8]

One route among several: Take I-95 south of the Beltway, exit at Lorton Road (exit 163), go west 2.1 miles (4th stop light) and at the end of the road take a right onto Route 123. Drive 1.3 miles to Hampton Road, then turn left just past the fire station and drive 3 miles to the park entrance on the left.

Course Details
Classic

| | | | |
| --- | --- | --- | --- |
| Course Name | Length (km) | Climb (m) | No. Controls |
| White | 2 | 75 | 8 |
| Yellow | 2.5 | 75 | 8 |
| Short Orange | 4 | 120 | 11 |
| Orange | 5.8 | 185 | 15 |
| Beige | 3.8 | 155 | 11 |
| Brown | 4.9 | 180 | 12 |
| Green | 6.6 | 210 | 14 |
| Red | 7.8 | 245 | 18 |
| Blue | 9.3 | 350 | 22 |

Course Notes
Classic

White/Yellow/Short Orange/Beige:

Just to be clear, the Short Orange course is principally for the NVSO competitors but open to all. The Beige course is likewise a shorter Brown.
Keep in mind that all four of these courses will START and FINISH in the area of the main parking lot and will run north and northwest of our registration site at Shelter 1. Participants in these courses DO NOT need to board the shuttle which will be taking Orange, Brown, Green, Red and Blue runners part of the way to their separate start.
The water in the east-west creek valley through which a good part of all the these courses run is fairly low and participants should be able to make dry-foot crossings with little difficulty.
The path that runs along the creek and crosses back and forth over it is indistinct in several places. It will be streamered in yellow where it is difficult to follow. Runners should also use the creek itself to keep themselves oriented in that area. Note that one or two of the wooden foot bridges on the trail loop are surprisingly slippery given the lack of rain. Watch your footing on them.

Orange and Advanced Courses:

After runners take the short shuttle to the trailhead (see locator map) they will follow yellow streamers down the trail to the start.
Runners will pass twice through a narrow (approximately 200 m wide) corridor after departing the start and again on the way back to the finish. Out of bounds areas--the archery range, mountain bike course, and private property around Mountain Dulcimer Court--are clearly marked on the map and courses are designed to convey runners through this area as quickly and directly as possible. A stream with a low bluff running along its far bank separates the corridor from the nearest mountain bike trail to the west
There will be water both at the start and at the finish (which is collocated with the trailhead/shuttle drop-off/pick-up point.)
The woods in the southeast portion of Fountainhead Park are generally open and runnable with little deadfall except for some patches in the northeast part of the course area near the Hampton Rd bridge over Sandy Run. The trail network in this part of the park is fairly dense, but the trails are in a state of decay, as the park provides little maintenance for them and equestrians use them only occasionally now. Some former farm roads are now rides. Equestrians have placed streamer tape in places to denote trails that are now entirely indistinct and not shown on the map.

Entry Fees
Individual Entries

Note: juniors = under 21

| | | | | |
| --- | --- | --- | --- | --- |
| | Club Member, adult | Club Member, junior | Non-Member, adult | Non-Member, junior |
| Epunch Owner | $5 | $5 | $10 | $5 |
| Epunch Borrower | $10 | $5 | $15 | $10 |

Team or Group Entries

Participants are welcome to compete together as a single team entry. Teams containing one or more nonmembers are charged the nonmember individual rate. Teams containing one or more adults are charged the adult individual rate. For teams to receive member or junior rates, all members of the team must be members or juniors, respectively. Each extra team map beyond the first is an additional $2. Individuals or teams desiring to compete on a second course can do so for a reduced fee of $2/map.

Important Notes

If you wish to become a QOC member you should join online in advance via this webpage (which also explains the member benefits). Membership is completely optional.
Most of our events use an 'epunch' timing chip for electronic timing. Individuals or groups without their own epunch pay a higher entry fee (see above), which includes the loan of an epunch for that event. Loaned epunches that are lost incur a $40 replacement fee. Epunches (also known as SI-cards or finger sticks) can be purchased from online vendors as described here .
Former QOC members who have let their membership lapse pay non-member fees.
Compasses are available at no charge, but if lost incur a $15 replacement fee.
Please provide collateral (driver's license or car keys) when borrowing a compass or epunch.
For additional safety, whistles are available for sale at $1/each.
Free beginner instruction is always available - just ask at the registration table.