QOC Jerseys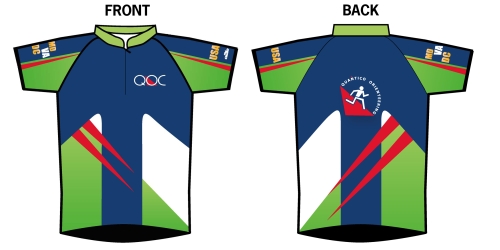 Our custom QOC jerseys are made by o21e [1] using dye sublimation technology and are priced at $60 only $30 as now on sale. Contact Laura Linville [2] to order. Our current inventory includes the following Unisex sizes:
Youth S: 0 mesh
Adult S: 0 quickdry
Adult M: 0 quickdry / 0 mesh
Adult L: 0 mesh
Adult XL: 0 quickdry / 0 mesh
Quick Dry or Mesh? There are two fabric options to choose from for your jersey, Quick Dry or Mesh. The Quick Dry is a soft moisture-wicking fabric, comparable to our former/current jerseys from AxisGear. The Mesh is a quite open breathable mesh fabric which is relatively snag-free and therefore durable. Feel free to check out the o21e video [3] which focuses on the durability of the Mesh fabric.
Orienteering Gear Vendors
A list of vendors of orienteering gear and services can be found on the Orienteering USA website here [4].
You might also be interested in gear from OlandSports [5].
QOC Maryland License Plates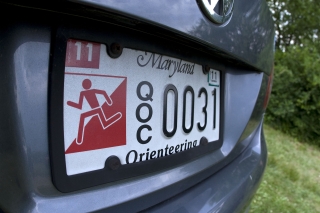 As the first orienteering club in the world with this privilege, QOC members with vehicles registered in Maryland are able to show their enthusiasm for orienteering with QOC's own custom license plates. All it takes is one form plus a check for $25, sent directly to the Maryland MVA, and they will mail you the next available number as your very own set of QOC tags along with new registration stickers. To receive the form, just request an application kit from our Club President [6] and of course feel free to ask any additional questions about this exciting program.
P.S. Many of you have asked why QOC only has specialty tags from MD, and not VA. The reason is that the requirements vary by state, and VA's minimum first order is 450.
ShareThis