ShareThis
April 10
Sunday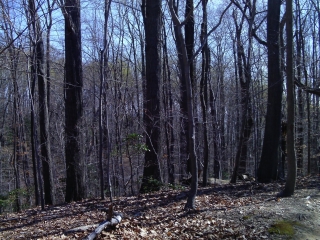 Head to the balmy shores of the Potomac River to enjoy a special orienteering event! This event will offer classic Beginner (White, 2.7km and Yellow, 3.5km) and Intermediate (Orange, 4.5km) courses in addition to an exercise for advanced orienteers combining line orienteering and score orienteering (details below). Standard pin-punching (not e-punching) will be used at this event, and pre-registration isn't needed. Just show up in time to start between Noon - 2pm, and be out of the woods by 4pm. Everyone should also note that:

Westmoreland has some climbs with steep pitches on just about all courses, along with some wet spots, and some residual blow-downs (not all of which are perfectly marked on the map, even though it is updated). But keep an open mind, the navigation is quite interesting (!), and course setter Scott Pleban - just back from the World Ski-Orienteering Championships in Norway as part of the US Men's Team - has done his best to take you to some of the more open forest.
This park has overnight cabins and camping spots, and reservations may be made online or by calling the Virginia State Parks Reservation Center 1-800-933-7275 9am-5pm ET Mon-Fri (closed weekends). See details via the park website .
So what is the advanced exercise? Here's what you do for the Line-O: you copy the line carefully onto your map (off the clock), then you navigate the line. As you follow the line, you will come upon control flags if you are navigating accurately. You simply "prick" your map where you believe the control flag is hung; you don't need to punch your punchcard.
If you want to do the Score-O, which is optional, it begins at the end of the first line-O, and it ends at the beginning of the second line-O. The punchcard is used in the normal way for the Score-O. You can get as many or as few (or none) of the score-O controls as you would like, in any order, and each is worth 1 point. Total distance for both Line-O's and perhaps an optimal route to all Score-O controls is around 8.6km.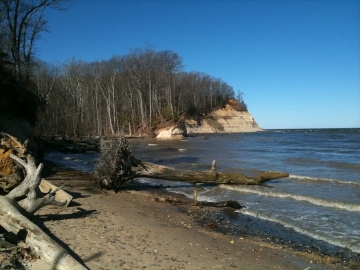 Start earlier if you think you may not be quite as fast as others. This will allow you to go for more score-O points. The only time restriction is to be back by 4pm. Each minute past this cut-off will reduce your score by 1 point.
Ranking will be based on total score. Each accurate pin prick on the line-O, and each score-O control point is worth 1 point. In case of a tie, faster time then comes into play and determines ranking. All decisions final, must be present to play!
Nearby Attractions:
George Washington's Birthplace, a National Park; see this Wikipedia entry, or the NPS website . This weekend it will be open from 9-5.
Stratford Hall Plantation: The birthplace of Robert E. Lee as well as the home of two signers of the Declaration of Independence; more information here and here .




Location

Westmoreland SP, Main parking area, Montross, VA (Classic Courses)

Registration
No advance registration required. Just show up and have fun!
Start Times
You may usually start your course any time during the start window for the event. For most events, this will be between 11:00am - 1:30pm.
Schedule
Sunday, April 10

| | |
| --- | --- |
| 12:00 pm - 2:00 pm | Classic Courses: Start Window |

Volunteers
Location Details

Classic Courses
Westmoreland SP
Main parking area
Montross, VA
Google Map [9]

From Fredericksburg, VA, take Route 3 south for about 40 miles. From MD, use US 301 to Route 3, then head south 20 miles.

Course Details
Classic Courses

| | | | |
| --- | --- | --- | --- |
| Course Name | Length (km) | Climb (m) | No. Controls |
| White | | | |
| Yellow | | | |
| Orange | | | |
| Score | | | |

Entry Fees
Individual Entries

Note: juniors = under 21

| | | | | |
| --- | --- | --- | --- | --- |
| | Club Member, adult | Club Member, junior | Non-Member, adult | Non-Member, junior |
| Epunch Owner | $5 | $5 | $10 | $5 |
| Epunch Borrower | $10 | $5 | $15 | $10 |

Team or Group Entries

Participants are welcome to compete together as a single team entry. Teams containing one or more nonmembers are charged the nonmember individual rate. Teams containing one or more adults are charged the adult individual rate. For teams to receive member or junior rates, all members of the team must be members or juniors, respectively. Each extra team map beyond the first is an additional $2. Individuals or teams desiring to compete on a second course can do so for a reduced fee of $2/map.

Important Notes

If you wish to become a QOC member you should join online in advance via this webpage (which also explains the member benefits). Membership is completely optional.
Most of our events use an 'epunch' timing chip for electronic timing. Individuals or groups without their own epunch pay a higher entry fee (see above), which includes the loan of an epunch for that event. Loaned epunches that are lost incur a $40 replacement fee. Epunches (also known as SI-cards or finger sticks) can be purchased from online vendors as described here .
Former QOC members who have let their membership lapse pay non-member fees.
Compasses are available at no charge, but if lost incur a $15 replacement fee.
Please provide collateral (driver's license or car keys) when borrowing a compass or epunch.
For additional safety, whistles are available for sale at $1/each.
Free beginner instruction is always available - just ask at the registration table.